We use affiliate links. If you purchase something using one of these links, we may receive compensation or commission.
Have you come up with the best digital marketing tips to help grow your business faster? When it comes to promoting your business digital marketing is very important. No matter the size of your business or company for it to grow and succeed in this new digital world you require excellent digital marketing strategies. Focus on specific strategies and see how each one of them works for your business. You should start by specifying your target audience and coming up with objectives or goals you need to achieve.
If you are new to digital marketing in this article, we will look at the best digital marketing tips for beginners that can help you grow your small business faster.
What is Digital Marketing?
Digital marketing is the process of creating, managing, and executing a marketing plan that uses digital technologies to reach and engage customers.
Digital marketing encompasses a wide range of channels and tactics, including paid search, organic search, email marketing, social media marketing, and many others. The goal of digital marketing is to create a consistent experience for customers across all channels, and to achieve measurable results.
One of the most important aspects of digital marketing is measurement. Digital marketing provides marketers with a wealth of data that can be used to measure the success of campaigns and determine the effectiveness of tactics. This data can help marketers fine-tune their strategies in order to achieve better results.
Digital marketing is an important part of any business's marketing mix. If you're looking to start or improve your digital marketing efforts, the best place to start is by understanding what it is and how it works.
The Major Types of Digital Marketing
Well as a beginner you need to know the types of digital marketing and below are the major categories.
Content Marketing
SEO – Search Engine Optimization
Search Engine Marketing
Social Media Marketing
Email Marketing
Check out this video from KLIKX Digital and PR Agency about the 7 types of digital marketing
What are the best digital marketing tips for beginners?
When it comes to marketing your business, you have a lot of choices. You can go with traditional marketing methods like TV or radio ads, or print ads in newspapers and magazines. You can also use digital marketing methods like website design, SEO, social media marketing, and email marketing. So, which is the best way to market your business? The answer depends on your business and your goals.
But here are some general tips for beginners:
1. Create a Website or Blog
A website is the foundation of your digital marketing efforts. It's where your customers will go to learn more about you and your products or services. It's also the place where you can collect customer information like email addresses and phone numbers. So make sure your website is well-designed and easy to use.
Make sure your website is optimized and it has to:
Be easy to use and has to load quickly
Give potential clients what they are looking for quickly
Be optimized for mobile devices as more and more consumers are purchasing using smartphones
The website's navigation and design, in general, has to be of high quality as it reflects the quality of your services/products in the minds of your potential customers
Have high-quality content targeted at your audience (Get to know your audience).
2. Search Engine Optimization (SEO)
One of the best ways to attract customers to your website is through search engine optimization (SEO). SEO is the process of optimizing your website so it appears higher in search engine results pages (SERPs). This means that more people will find your website when they're searching for products or services like yours.
Things you should do;
1. Understand what your target market is looking for.
2. Conduct keyword research and select the most appropriate keywords.
3. Based on the keywords, create high-quality helpful content for your audience.
4. Continue to provide valuable content to your visitors or customers.
5. Increase your attempts to attract authoritative links or mentions to your business.
SEO is a continuous procedure.  There are no hard-and-fast rules, and there is no one-shot strategy. Invest carefully and be patient with your results. Also, if you're just getting started with SEO check out this article Different Types of SEO: What They Are & How to Use Them
3. Search Engine Marketing (SEM)
When you run a small business, you will want to market it in a variety of ways. Search engine marketing is one of the most crucial things you should be aware of. The practice of purchasing visitors through paid search listings is known as search engine marketing (SEM). Pay-per-click advertising is another term for it. SEM can be set up using Google AdWords.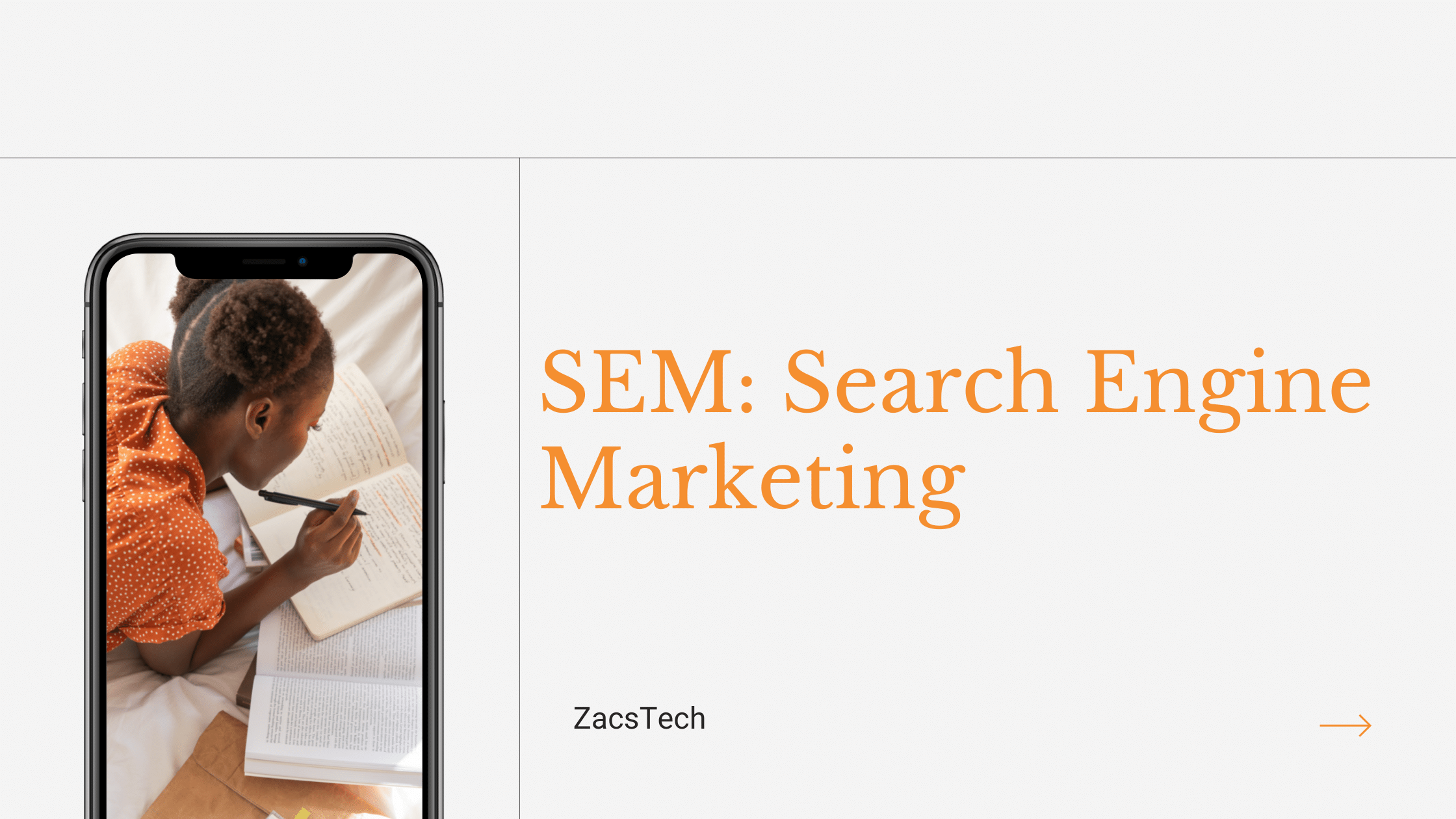 SEO and SEM are not the same. Search engine optimization is a type of organic search, whereas search engine marketing is a type of paid search. Both of these strategies enable your website to rank higher in Google when people search keywords related to your business. SEM is excellent for new businesses as it is a great way to get your brand in front of the search engines, especially if you have not built your organic search.
Things you should do;
1. Perform Keyword Reserach
2. Select only the most lucrative keywords.
3. Calculate your bids for all relevant keywords.
4.  Create high-quality content and run advertisements
5. Improve CTR with A/B ad copies
6. Choose locations that are appropriate for your company.
7. Analyze overall performance and devise a strategy to maximize ROI.
3. Social Media Marketing
Social media is a great way to connect with potential and current customers. You can share information about your business, products, and services on social media, and you can also use social media to build relationships with customers.
Things you should do;
1.Select a few channels that are appropriate for your business.
2. Conduct some research to determine which social media networks your target audience prefers.
3. Create and distribute high-quality content that is relevant to your audience.
4. Engage with your audience
5. Know your competition
6. Conduct a social media audit and take appropriate action.
4. Email Marketing
Email marketing is a great way to stay in touch with your customers and keep them informed about your business. You can use email marketing to send newsletters, special offers, and other information about your business.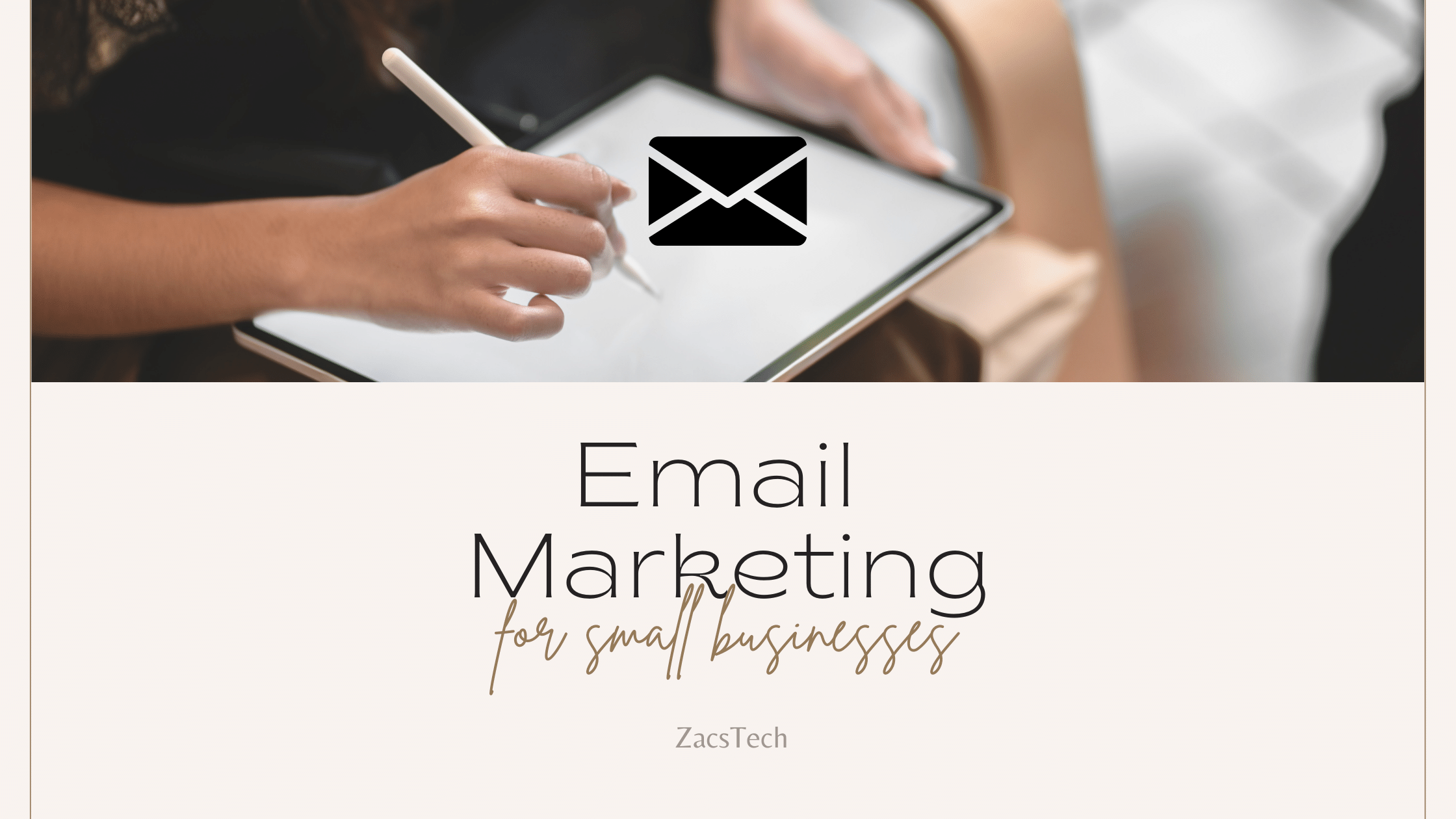 E-mail marketing is frequently considered the most cost-effective digital marketing tool for customer retention.   As a result, if you don't already have an email list, start building one now. Email marketing should be added to your digital marketing strategy.
Things you should do;
1. Determine who your target market is and what they want to hear from you.
2. Make a compelling cause for them to sign up
3. Create a visually appealing opt-in form.
4. Select the appropriate email campaign type.
5. To automate your efforts, use an email marketing service.
Conclusion: Digital Marketing Tips for Beginners
Gaining a better understanding of digital marketing will enable you to begin enhancing your marketing strategies. Make use of the advice in this article to boost your internet marketing efforts. For more information check out the video below created by Ahrefs' Sam the Digital Marketing for Beginners 7 Strategies That Work.