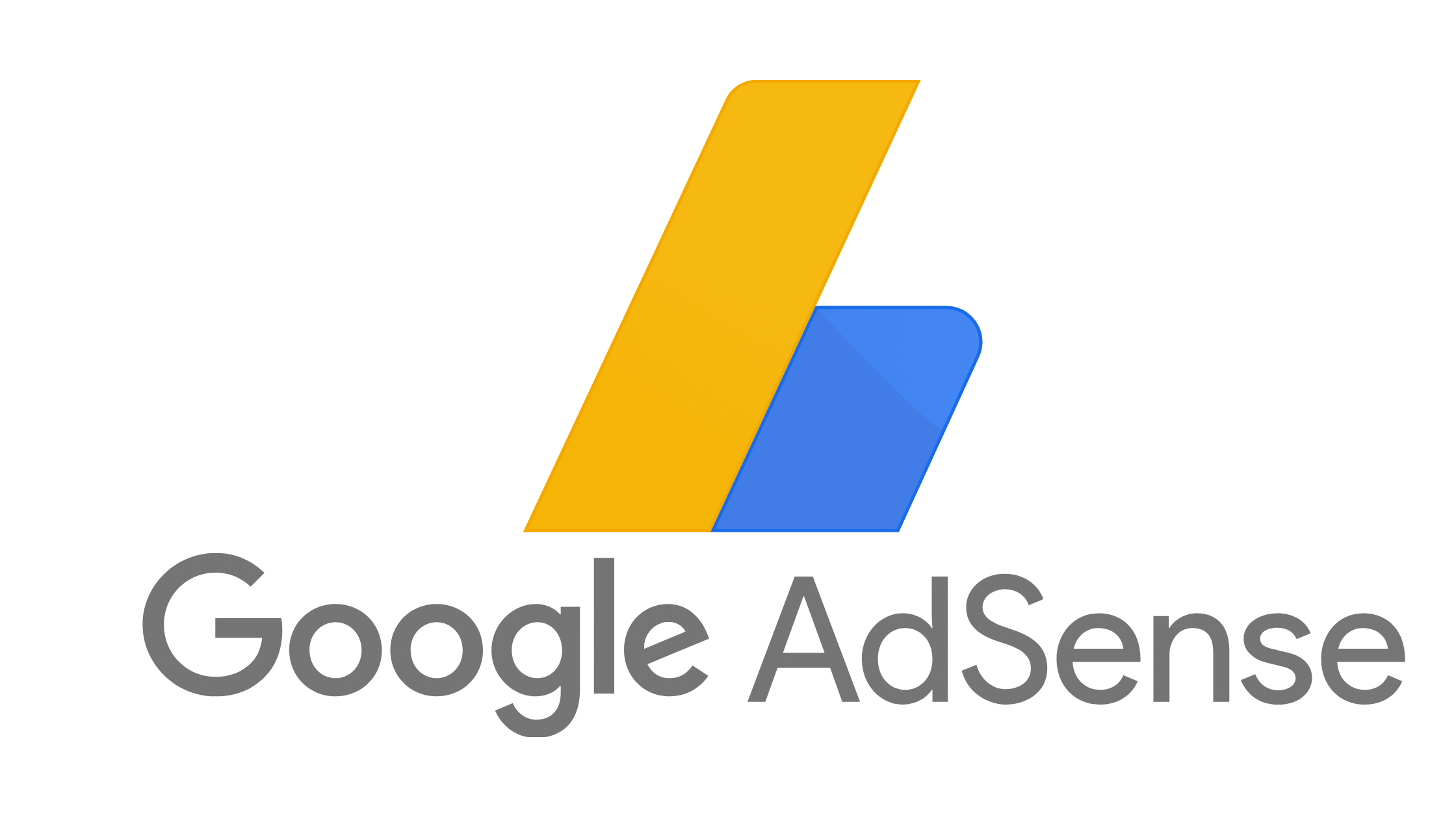 Google AdSense is a program that allows website owners to place ads on their websites. These ads are generated by Google and matched to the content of the website. Advertisers then pay Google to show these ads, and website owners receive a portion of the revenue generated from these ads.
So is Google AdSense worth it? In this article, we will discuss the pros and cons of using Google AdSense and help you decide if it is right for you!
Who is Google AdSense for?
Google AdSense is a great program for website owners of all levels of experience, from beginner to expert. It is easy to set up and can be a lucrative source of revenue for your website.
However, it is important to remember that Google AdSense is not a magic bullet; you will need to put in the work to generate traffic and views on your website in order to see results.
How does Google AdSense work?
AdSense lets you monetize your site or blog by displaying ads that are relevant to the content on your site.
Google AdSense will analyze web pages and posts, then display online advertisements that are pertinent to each web page. This is why company names and logos show up in contextual text ads. Google's automated programs use keywords within a webpage to determine which advertisements should be presented alongside it.
For example, if you have a website dedicated to cooking recipes, an ad for a healthy recipe network may appear next to it because the words "healthy" and "recipes" were used within the post. At other times, Google might use information from another website that includes similar content—like two travel sites and recommend an advertisement based on that site.
The AdSense ad units appear in the form of a large rectangular box that is the same color as the web page's background with white text and an arrow pointing down with "Ads by Google" on either side. The ads do not interfere with the content and can, therefore, remain fixed in place while scrolling up and down a webpage.
Google uses contextual targeting to deliver ads relevant to search queries or specific content on a website, which is why many small business owners use this advertising service. It's easy to use and learn how to set up AdSense because it requires just minutes of time, it is free to join, and doesn't require any additional software downloads.
How can I make money using AdSense?
How can you increase your income with AdSense?
You need a content-rich website to make money on AdSense.
Content-rich websites are those that contain lots of text, videos, and images, as opposed to a site with just a few paragraphs or even one paragraph per page. This type of website is typically used by bloggers who want their blog posts to be found in search engines like Google (and have them show up higher than other results).
If you're looking for ways to monetize your website using Google AdSense, then these tips will help get started:
Create an account at google.com/adsense where they'll ask for some basic information about yourself before giving instructions on how you can start earning money through ads displayed alongside relevant content within each web page! Make sure not all pages share the same topic so visitors don't get tired of the ads.
Try different ad formats and placements on your pages to find what works best for you. Use a Google AdSense plugin or extension, like this one, which will help you manage ad units and placement on your web pages.
AdSense rewards sites with high value. Content that is unique and deemed free of violative ads. You should have text content on your site that will allow the search engines to read the content. AdSense is ideally used on websites that publish a blog, case studies, or tutorials (e.g. How can you make money through AdSense?
If you are not currently blogging, you should use the following information to begin. How to start a blog?
You need to target the right keyword and produce valuable content.
Remember, Google AdSense is not a magic bullet; you will need to put in the work to generate traffic and views on your website in order to see results. In order for visitors to click on ads, they first must be interested in the product or service that's being advertised. This is why it's important to target the right keywords and produce valuable content that is interesting for your audience.
If you're looking for ways to increase your AdSense revenue, make sure you are following these tips:
Target high-value keywords with commercial intent.
Create unique and compelling content.
You need to have a website with a purpose and not an MFA (made for AdSense) website.
Ensure that your website complies with AdSense policies.
Use ad formats and placements that attract attention.
Is Google AdSense Worth It? Yes AdSense is very much worth it and a great way to monetize your website.
You need to fully comply with AdSense policies
AdSense is responsible for most of Google's earnings so they take the whole project seriously. Although it is fairly easy for anyone to obtain an AdSense account, it is possible that they'll ban your account if you violate their policies.
If you have opted into AdSense, be sure to read their policies before putting AdSense code on your site. Don't even think of tricking the system and always remember that Google has sophisticated systems in place to detect violations of its rules and policies.
You need a LOT of traffic to make money with AdSense.
When you sign up for AdSense, there are a lot of factors that help determine the amount to which you can potentially earn. The most important factor is the amount of traffic to your website.
To make money with AdSense, you need targeted traffic to your site. It must be web traffic from all around the world who are interested in what your website has to offer. That means, no fake hits sent by bots or spam!
The more traffic you get, the higher your earnings can be. However, it is important to note that you will only make money if someone actually clicks an ad. If they view your page, but do not click on any ads, you will earn absolutely nothing.
So the key to making money with AdSense is having a lot of relevant traffic who are interested in what your site has to offer and are likely to click on an ad when they see one.
How much can you expect to earn from AdSense?

That depends on the amount of traffic and your website's niche. If you have a new site with little to no traffic, don't expect much more than $0.01 per click. However, if you have an established blog with lots of visitors who are interested in what your site has to offer and are likely to click on an ad when they see one then you can make upwards of $100 or even $1000 per month!
As you can see, there are a lot of factors that determine how much money you can make with Google AdSense. But if you target high-value keywords, create unique and compelling content, and ensure your website complies with AdSense policies, you can definitely expect to earn more than just pocket change from this program!
Where do I place my ads?
The best place to put your ads is in a spot where they will be seen by as many people as possible. You should also consider using multiple ad formats to increase the chances that someone will click on one of them.
AdSense allows you to choose from a variety of ad formats, including text, images, and rich media. You can also specify the size and placement of your ads. Some common locations for ads include:
Top of the page
Sidebar
Below content
You have to continually adjust ad placements to get the best return on investments. Google now offers automatic ad placing in the highest positions to generate maximum revenue. You will have a better time focusing on writing better content which increases traffic.
By experimenting with different ad placements and formats, you should be able to maximize your earnings from this program!
How can I earn money using Google AdSense without a website?
If you don't have a website but still want to make money using Google AdSense, there are a few options available. You can create your own content and upload it on YouTube or Blogger (a free blog service provided by Google), then apply for an account through either site's dashboard page under "Monetization." Once approved, all ads shown within those videos will go into your AdSense earnings!
Alternatively, if you don't have enough time to create content yourself or simply lack the skills necessary for creating videos/blogs that people would like watching/reading about then there is another option: get someone else do this work by hiring them from somewhere such as Upwork or Fiverr where freelancers advertise their services at very low rates. This can be a great way to make money without having to do any of the work yourself!
So as you can see, there are many ways to make money with Google AdSense – it just depends on what works best for you.
Advantages of using Google AdSense
There are a number of reasons why you should consider using Google AdSense to monetize your website:
It's free to sign up and use!
You get paid for clicks, not impressions.
Ads are automatically placed in the highest-earning positions.
The program is easy to set up and use.
Google has an excellent reputation for paying its publishers on time.
Publishers can earn a significant amount of money if they have high-value traffic.
Disadvantages of using Google AdSense
As with any other form of advertising, there are some potential disadvantages associated with using Google AdSense:
Some people may be turned off by the ads or find them intrusive.
If you're not generating a lot of traffic, you won't make very much money.
Your website may be rejected if it doesn't comply with AdSense policies.
Ads can slow down your website's loading time.
Google has been known to change its policies and algorithms without warning, which could negatively affect your earnings.
So as you can see, there are pros and cons to using Google AdSense – it all depends on what works best for you and your website!
Can you make a living with AdSense?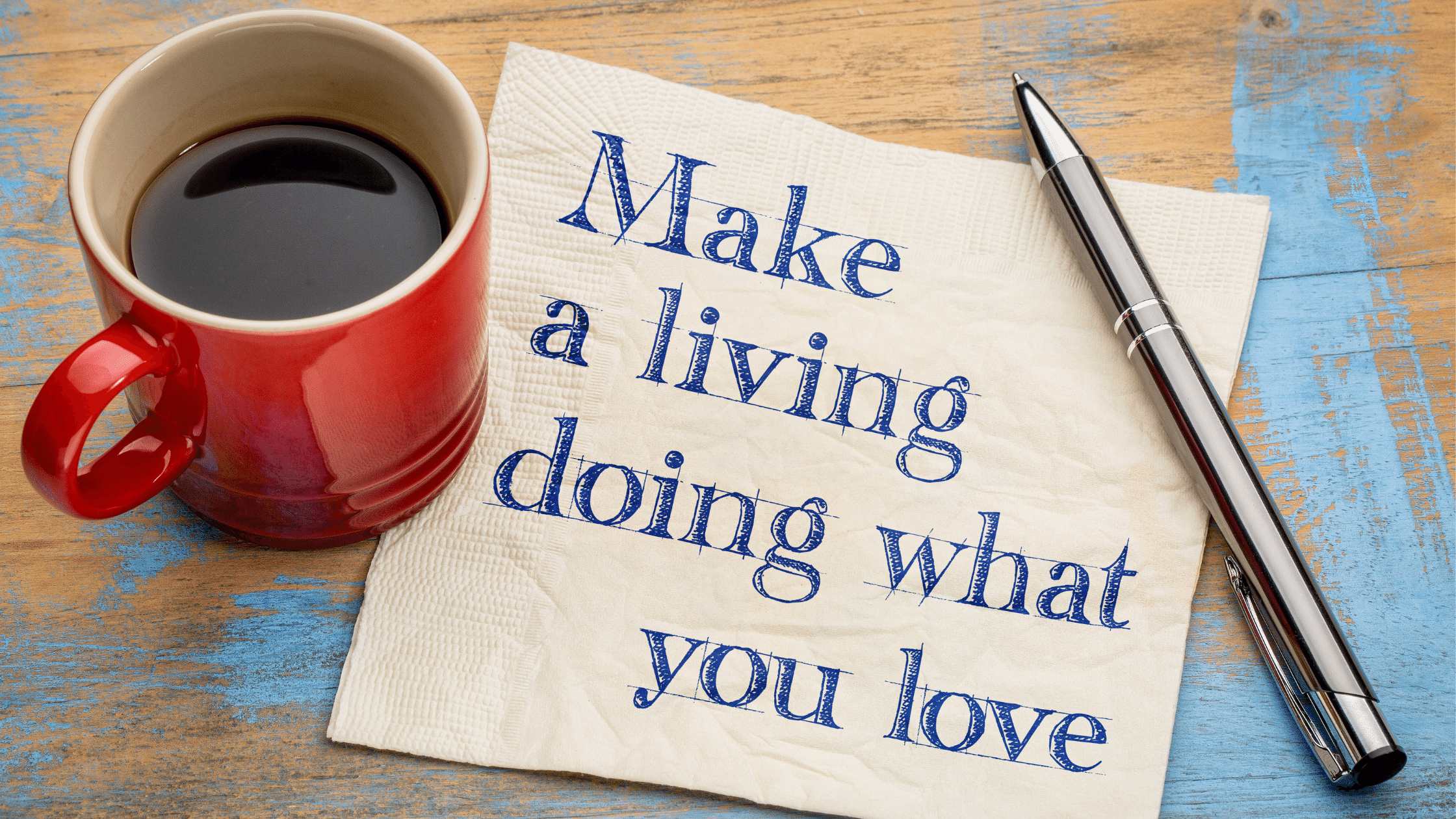 Yes, you can make a living with AdSense. But it takes time and effort to get there. It is not easy or quick money like some people think! You need traffic from relevant sources that are likely interested in what you have to offer them (your website).
This does take months of hard work before seeing any noticeable results though so don't expect instant success when using this method as it will likely take years before getting any real income out of it.
What if I don't get accepted?
If you don't get accepted into the program, there are a few options available:
You can try applying again after making changes to your website and improving it.
Try using another ad network like Infolinks or Amazon Associates.
You could also look into banner ads from companies that sell products related to what's on your site! This is usually easier than getting approved by Google AdSense but often pays less per click/impression so make sure this option would be worth it before going down this route. If not then just keep trying until they accept you! And if all else fails, I'd recommend doing some research about affiliate marketing programs instead as these may work better for certain types of websites than Google AdSense would.
Some tips on how to improve your chances of getting accepted are listed here:
Make sure all content is original and written by you.
Ensure your website is easy to navigate and has high-quality content that people will want to read/watch.
Make sure you comply with all AdSense policies – if your website doesn't meet their guidelines then it's likely to be rejected.
Check out other websites in your niche to see what kind of ads they're using and how they're formatted. This can give you a good idea of what Google is looking for when approving new accounts.
So as you can see, there are many things to consider before applying for Google AdSense! But if you take the time to experiment and do some research, I'm confident that you'll be able to find a setup that works well for both you and your website.
What are alternatives to Google AdSense?
With the increased prevalence of internet usage, there are now more and more ways advertisers can put their advertisements out to reach interested viewers. Google AdSense is only one such service that allows website owners to host paid ads on their sites. The ads' targets will then be matched with relevant keywords or topics on the site, allowing advertisers to get a better ROI (Return On Investment). However, some website owners might find this intrusive and inappropriate for their sites. Here are some of the best alternatives to Google AdSense:
One of the most popular alternatives to Google AdSense is Amazon's Associate Program. It works in a similar way as Google's ad program by matching up relevant keywords with the products on your site. However, Amazon does not pay per click or pay per impression like Google does. Instead, it operates on a commission basis, which means you get paid when somebody actually clicks through and buys an item (including shipping) from Amazon. This is still the most widely used advertising program in terms of affiliates.
Another alternative to AdSense is Yahoo!'s media network called Media.net. While it may not be as popular as Amazon's ad service, it still has a large number of advertisers who are willing to pay top dollars for high-quality traffic that can lead to purchases of advertised items, thus giving website owners more opportunities to increase revenue on their websites.
Infolinks is a contextual ad program that pays its users based on their engagement with online advertising. Their technology allows advertisers to reach out to high-value customers by placing targeted, led screen pop-ups that users can click through if they are interested in what is being displayed.
PropellerAds is another type of contextual advertising program that pays on the basis of users' engagement with their ads. It automatically displays related and relevant ads to your content, leading to increased click-through rates and monetization on user traffic.
Another alternative to Google Adsense is BidVertiser. This ad program works by showing relevant advertisements that match the keywords that users input into the search bar. It uses a cost-per-click model that automatically shows ads based on how competitive the bidding is. The more people who bid for related keywords, the higher the chances of advertisers showing up first in user searches.
MediaVine is an ad network that offers both cost-per-click and cost-per-action advertising models. This means that they pay content publishers based on the number of clicks that are made on ads as well as when users complete specific actions, such as subscribing to newsletters or filling out forms.
This advertising program also boasts a comprehensive reporting system, showing website owners how much they've earned from each campaign so they can better keep track of their earnings.
FAQ – Is Google AdSense Worth It?
Q. How much money can I make with Google Adsense?
A. It really depends on a lot of factors, such as how many people visit your website or blog each day, the type of traffic you receive, and how competitive the bidding is for related keywords. Generally speaking, you can expect to make anywhere from a few dollars per month to several hundred dollars per week.
Q. How can I increase my earnings with Google Adsense?
A. There are many ways that you can increase your earnings from this program, such as by adding new content regularly or increasing the number of visitors to your website or blog on a daily basis through SEO techniques like keyword optimization and backlinking. You can also try using more interactive ads that are likely to result in higher click-through rates.
Q. How do I know if Google Adsense is right for me?
A. If you're already publishing content on a regular basis and have a website or blog that receives a decent amount of traffic, then it's worth considering enrolling in this program. Google Adsense is one of the most popular and well-recognized advertising programs available, so you're likely to receive a lot of traffic from their ads if you join.
Q. What are some other alternatives to Google Adsense?
A. Some other popular ad networks that content publishers can consider include Media.Net and Propeller Ads Media. In addition to these ad networks, there are also many affiliate marketing programs available with companies like Amazon Associates or Commission Junction. Affiliate marketers typically earn commissions based on sales that they generate for other businesses through their websites and blogs. You can learn more about how this works by reading our guide: The Ultimate Affiliate Marketing Guide for Beginners
Affiliate marketing can be a great way to make money from your website or blog, but it's important that you choose the right program for your needs. Some affiliate programs only pay out when users complete specific actions (such as signing up for a newsletter), while others offer flat-rate commissions based on product sales.
Conclusion: Is Google AdSense Worth It?
Google Adsense is one of the most popular advertising programs available. It's a great way for content publishers to make money from their websites or blogs. This program offers cost-per-click and cost-per-impression models. As well as a comprehensive reporting system that shows you how much you've earned from each campaign. There are many other advertising programs available too. It's worth checking out some of these alternatives if you're looking for other options!
So is Google Adsense worth it? Definitely, it is worth it and I use it myself and make at least a 2000 dollars every month.