We use affiliate links. If you purchase something using one of these links, we may receive compensation or commission.
Blogging is a great method to earn money online, whether you realize it or not. Most free blogging sites make it simple to start a blog and share what you've learned over the years without spending a dime on hosting. There are ready-made templates available for individuals with little prior knowledge of web technology. However, you won't have complete control over your blogs if you choose free blogging platforms.
Despite the fact that self-hosted or premium blog sites offer distinct advantages, free sites can be an excellent place to start for anyone. To help you get started, we've compiled a list of the finest free blog sites where you can sign up for an account and begin blogging immediately.
Unsure about how to begin a blog of your own? Start a blog today with our step-by-by-step instructions on how to start a blog.
Below is a list of the best free blogging platforms.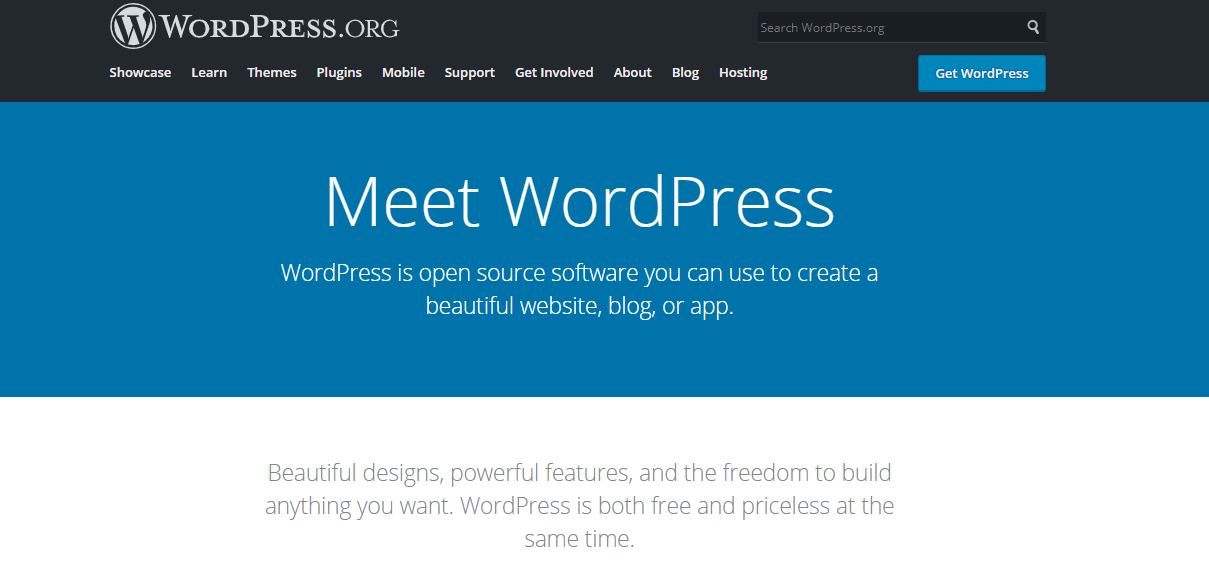 There is WordPress.com and WordPress.org. What's the difference between the two? WordPress.com is a hosted service that allows you to create a website or blog using the WordPress content management platform. WordPress.com does not require you to have your own web hosting. WordPress is in charge of all of your hosting needs. WordPress is all set up for you, so you can start your website or blog in five minutes.
WordPress.com does allow you to create a free website, but there are some drawbacks to this like
Only a subdomain can be used to host your website (e.g mywebsite.wordpress.com)
Your blog or website cannot be monetized.
You cannot install any plugins or themes that are not included by default with the platform.
You can't remove WordPress.com's advertisements and branding.
Paid plans offer more functionality and feature, you can for example get a custom domain name.
With WordPress.org, you host your own blog or website. WordPress.org is where you'll find the free WordPress software that you can first download, and then install onto your own web server.
You do not need to go to WordPress.org to download WordPress. A better and easier solution is to choose a hosting company like Bluehost (which I recommend). When you sign up with Bluehost, you will be given the opportunity to install WordPress directly from the service. It usually only takes a few clicks to get going. You can get started at $2.95 / month.
You can also take a look at our article "What is the Best Bluehost Plan: A Guide for Beginners" to help you choose the best plan suited for you.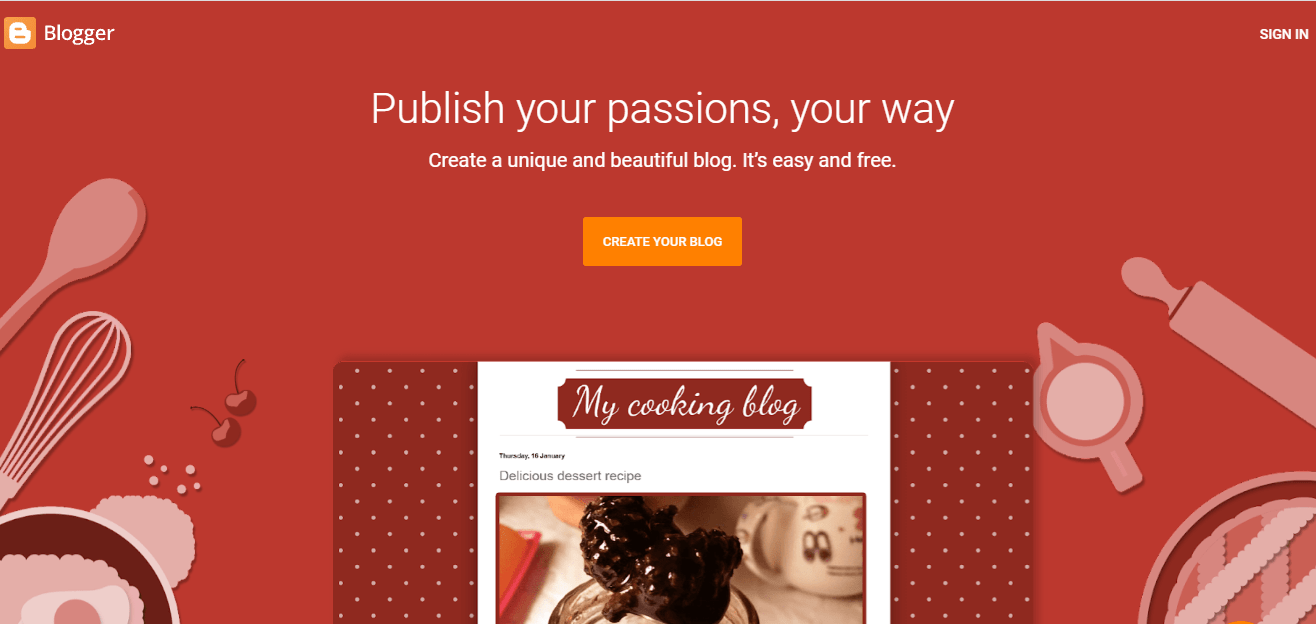 Blogger.com is the top free blogging site. Google owns the blogging site. As a newbie, you will be dazzled by the features and themes. However, it falls short of WordPress in terms of power. Blogger is an easy-to-use platform. It's created exclusively for blogs, as the name implies. Blogger has a wide range of templates, all of which have mobile variants that are suited for smaller screens.
Start using the service right away by creating an account. However, you have the option to change your blog's appearance by choosing a theme. The platform's user interface looks similar to other Google-run platforms.
Because Blogger and AdSense are both operated and regulated by Google, obtaining AdSense approval is much faster when using Blogger.
Since Blogger is free, it's a terrific place to start. It's simple to move your old blog posts to your new website if you want to try blogging first and establish a website afterward.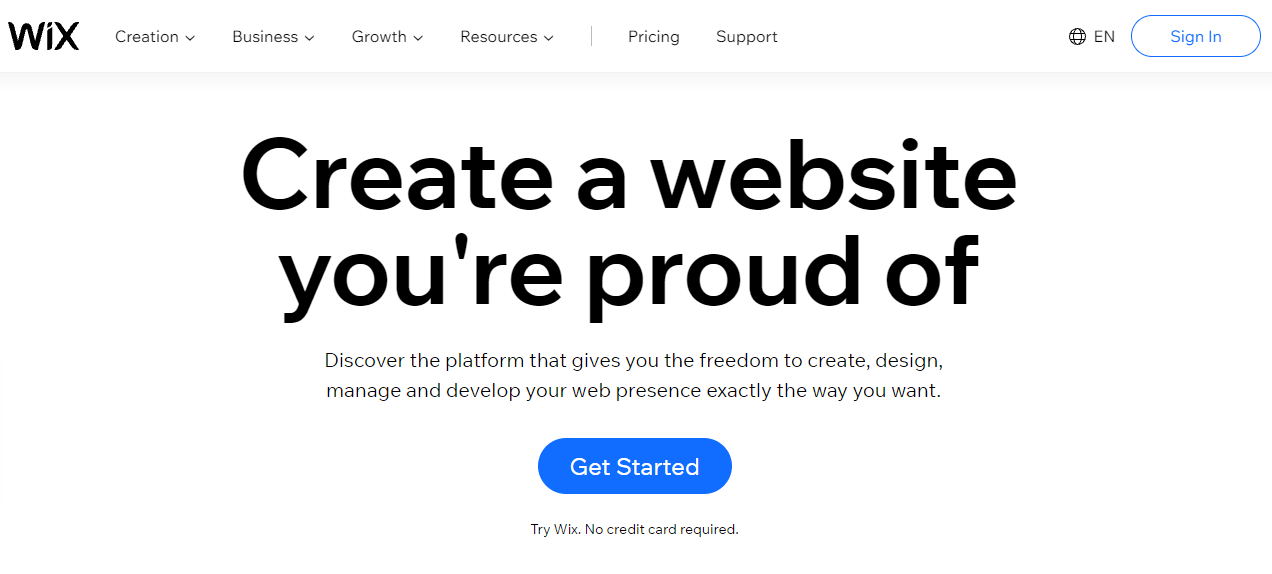 If you're in a hurry to get your blog up and running but lack basic web design abilities, Wix is the way to go. There is no steep learning curve with Wix's drag-and-drop software, which lets you create stunning websites quickly. If you're looking for pre-built templates and a straightforward user interface, this is the tool for you.
One major drawback of the free plan is that your blog will be branded with Wix adverts automatically. The free edition of Wix does not allow you to run your own adverts.You'll have to switch to a paid plan if you want to get rid of the Wix ads and ran your own. Additionally, you should be aware that your online storage and bandwidth are both capped at 500MB and 1GB, respectively.
To develop a functional website on a tight budget, Wix is an excellent choice because of its extensive feature set. An online store or email marketing for example can all be added to your site for at low fee.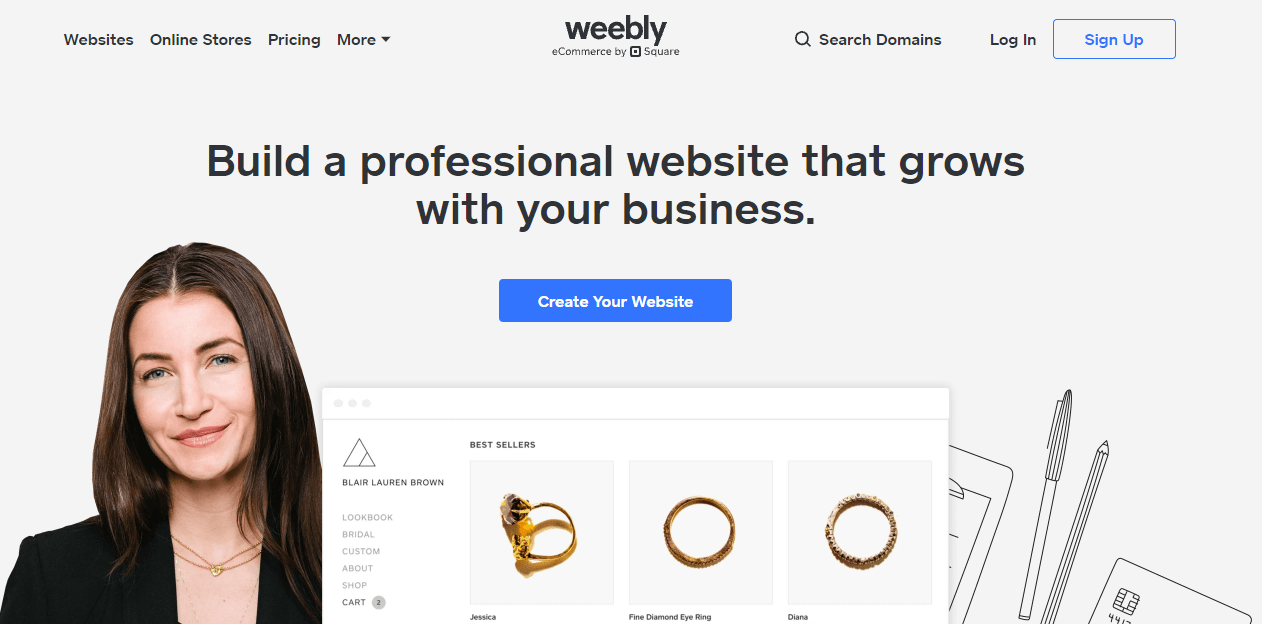 There are more than 50 million sites powered by Weebly today, which was launched in 2007. Weebly's headquarters are in San Francisco.
Among the top free blogging platforms available today, Weebly is a very popular choice thanks to its ease of use and focus on eCommerce. It's comparable to Wix in that it has a WYSIWYG editor with drag-and-drop features.
It is possible to publish your material on a sub-domain of Weebly, or on your custom domain. If you use Weebly, you may host your own domain for free; this is a unique feature that you won't find on any other blogging platform. Weebly also has an analytics feature which will show you how many people visit your website.
When using the free plan Weebly places an ad in your site's footer, but it doesn't cover any of your content.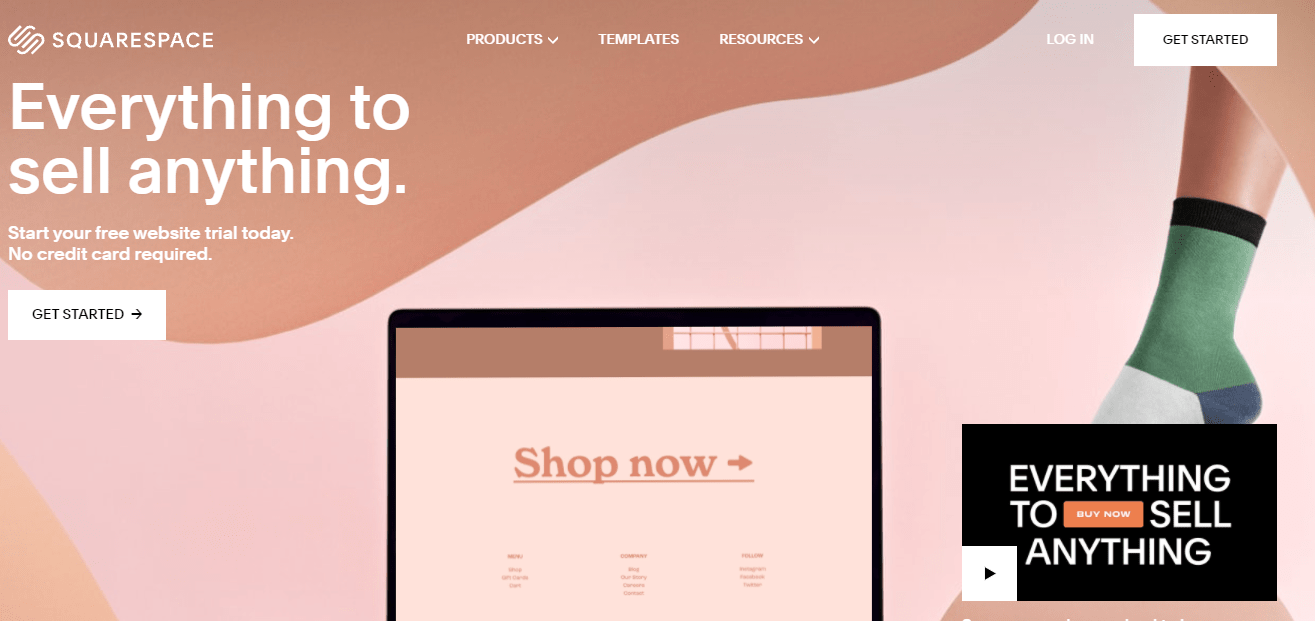 As one of the earliest free website builders, Squarespace includes about everything you might want in a website builder. Squarespace was launched in 2004 by Anthony Casalena from University of Maryland.
When it comes to creating visually stunning sites with no effort, Squarespace is the clear winner for designers, photographers, artists, and owners of e-commerce businesses.
Squarespace has over a hundred different site templates to help you get started. A huge benefit of using them is that they're mobile-friendly right out of the box. In addition, all plans at Squarespace provide unlimited storage. You won't have to be concerned about exceeding your storage or bandwidth allotments with Squarespace.
To be honest, the email marketing tool integrated into Squarespace is one of my favorite features. It's an add-on that enables you to create eye-catching emails with gorgeous layouts without the need for a third-party tool.
All you need to do is go to squarespace.com and sign up for an account to get started. You may develop a stunning website right in your web browser.

Established in 2012 by former Twitter co-founder Evan Williams, Medium has developed into a giant in just a short time. You can post articles to Medium.com and share them with other members of the community or the general public. Using Medium is totally cost-free, so you can start sharing your blog posts right away.
The advantage of posting on Medium is that it has the potential to reach a much larger audience than your tyical one. The disadvantage of this blogging platform is that users are unable to change the look and feel of their website's design and layout.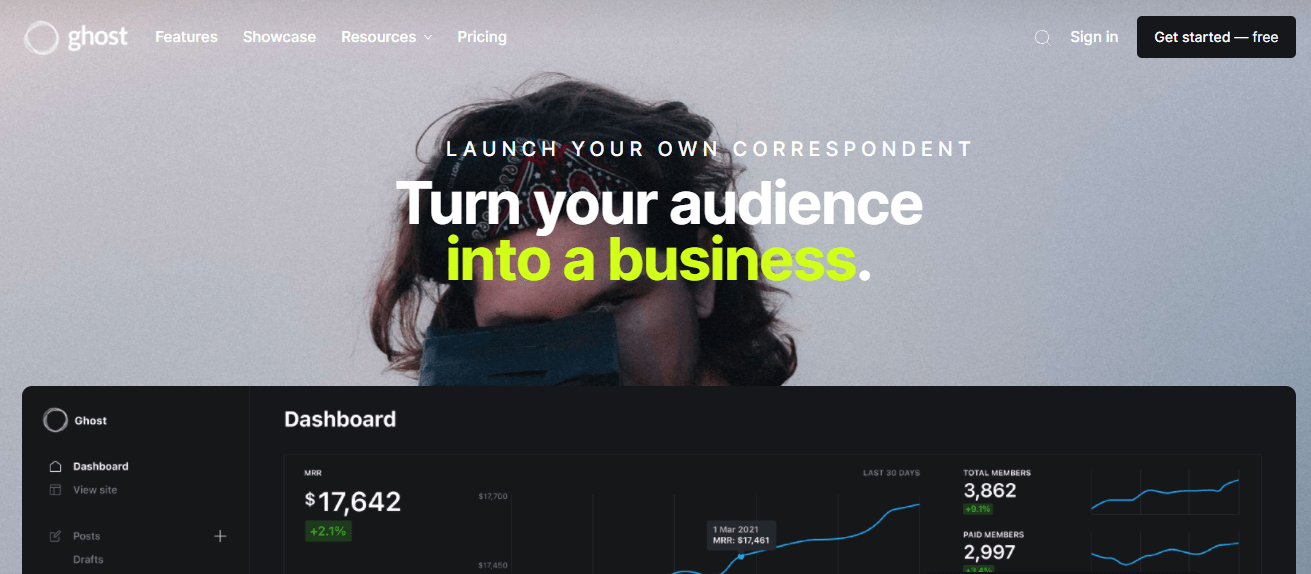 Ghost is a website builder and publishing platform that is free and open-source. One of the greatest free blogging services, it gives users with simple tools for writing and distributing their material, making it one of the most popular free blogging platforms.
It features template themes that are both gorgeous and classy. Unlike other website building platforms, Ghost is solely focused on serving as a blogging platform. It places a strong emphasis on its users' ability to write. You can truly concentrate on the words you have in front of you because it has a great editor. Ghost employs Markdown rather than visual WYSIWYG editing, but this can be changed using extensions. It is a cutting-edge WordPress alternative that loads quickly.
Ghost is an excellent CMS for individuals who just want to post their blogs or articles, and for those who don't want to tweak or dive deep into programming.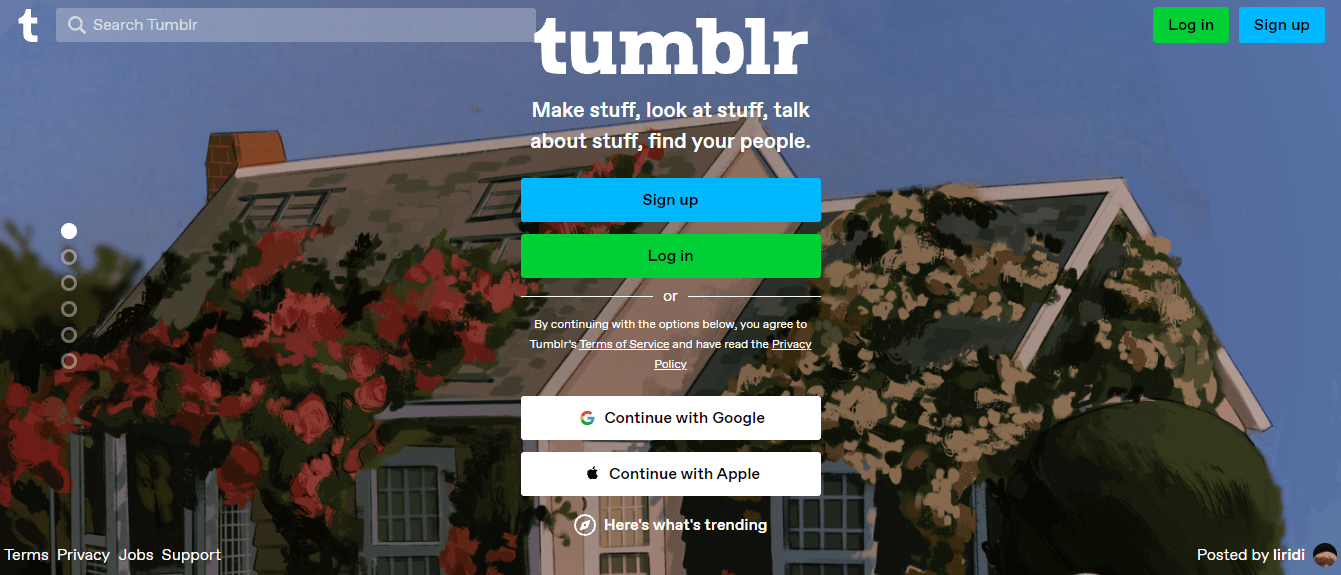 Tumblr was founded in 2007 as a blogging platform that also functions as a social networking site like Twitter and Facebook. You have the option of using it solely for blogging or social networking with other people. Using this service is an excellent option if you want to create brief or quick content and don't want to be bothered with building a website or managing your own site.
To be honest, Tumblr is more about publishing short blog entries with images, GIFs, audio files and videos than it is about writing long form content.Tumblr is the simplest of these blogging sites, making it ideal for those with limited computer skills. It's simple and straightforward to use. Many amazing free and premium themes are available in Tumblr's official repository , so your blog can be as distinctive as you desire.
Tumblr's social networking capabilities separate it from the competition. The interface allows users to easily like, react, and reblog your content on Tumblr and other social media platforms.
Best Free Blogging Sites: Conclusion
Free blogging sites have made significant progress, but you'll still be far better off with a paid platform and all of its capabilities. Even with these limitations, you can still use free blogging platforms to create an eye-catching website.
There's no better blogging platform than WordPress if you want to earn money from your blog. As a free blogging platform, WordPress has the most growth potential. It's easy to see why roughly a third of all currently active blogs make use of this platform.
The use of free blogging sites might potentially generate income for you as well. Some ways to make money with them include selling affiliate products or displaying advertising like Google AdSense