We use affiliate links. If you purchase something using one of these links, we may receive compensation or commission.
So what are the best digital marketing tools available? Before we answer that let's define what a marketing tool is.
The primary definition of a marketing tool is a tactic, plan, or piece of software used to promote a company's goods or services in order to increase sales.
With the advent of the internet, digital marketing has practically supplanted the traditional form of advertising. Since tremendous global developments and advancements in technology are happening, the globe is currently undergoing a cyber marketing era. Whether you have an established business or are considering starting one, you need the best digital marketing tools available, customized to your unique customer demands. For large and small brands alike, a large marketing commitment is required, and that investment is not always a monetary one.
The following tools will help take your marketing plan to the next level. Many people will waste time on ineffective online marketing tools that are free to use. But since you are here I guess you won't make that same mistake as well. To optimize your marketing initiatives, increase your campaign performance, and save time, use the best digital marketing tools listed below.
The following 10 digital marketing tools will help you increase the effectiveness of your marketing campaigns:
1. Google Trends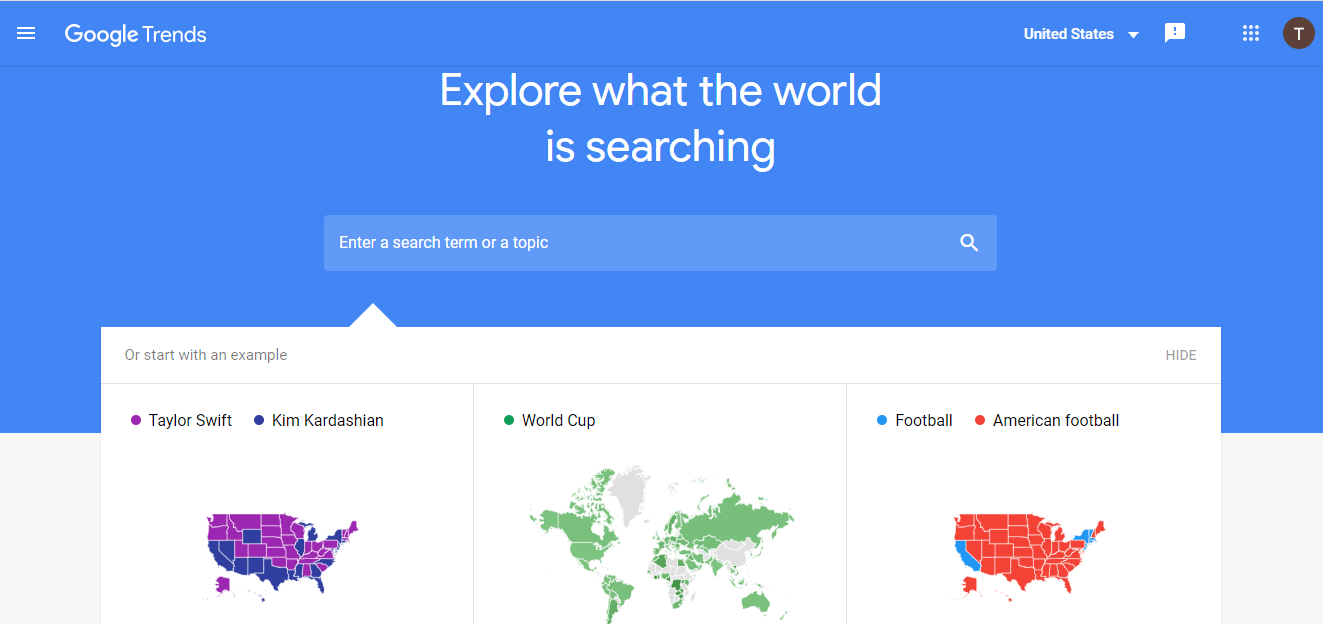 By using Google Trends, a free tool that allows you track and evaluate audience interest and curiosity in real time, marketers may learn more about what people are intrigued about. A lot of marketers use this information to get a better understanding of customer behavior. You may track the interests in a topic, its associated phrases, and the periods when the interest rises and falls annually.
2. Canva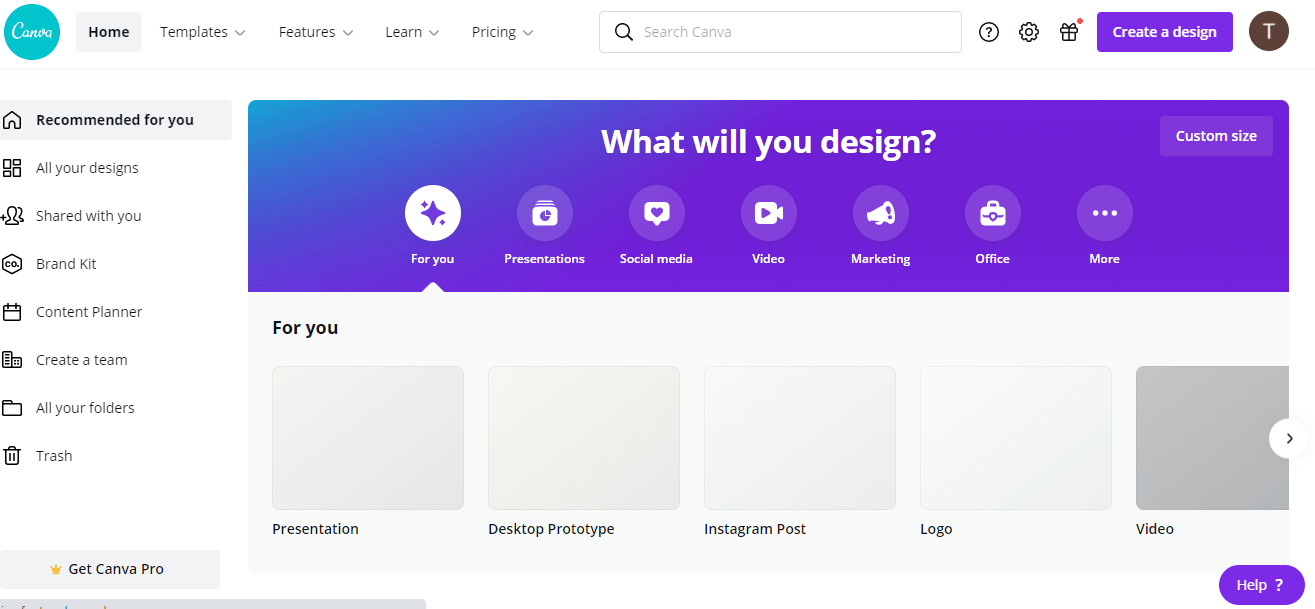 For online digital marketing initiatives requiring visuals, Canva is a great tool for anyone wishing to generate graphics. You can still utilize this tool even if you have no knowledge in the design field.
Canva has an enormous library of templates you can use to give your business a distinctive appearance. You may design infographics and other useful graphics to display on your site and on social media. Visually enhancing your website, emails, and social media profiles is easy.
3. Similarweb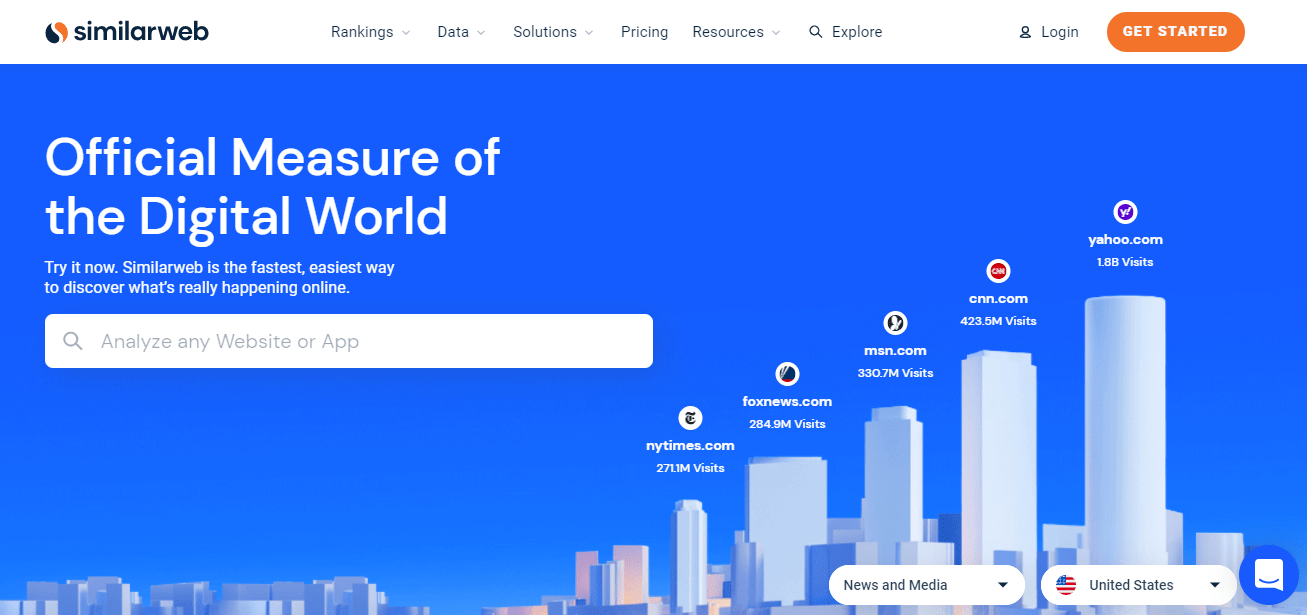 This tool helps calculate the traffic volume of a site. Information about the global traffic to your website can be found using SimilarWeb. In addition, you will be able to learn about the sources of your traffic, for example the countries from which your website's visitors are originating.
You may use SimilarWeb to see the traffic numbers for two websites (your site versus a competitor's), which will help you understand how they stack up against each other.
4. Moz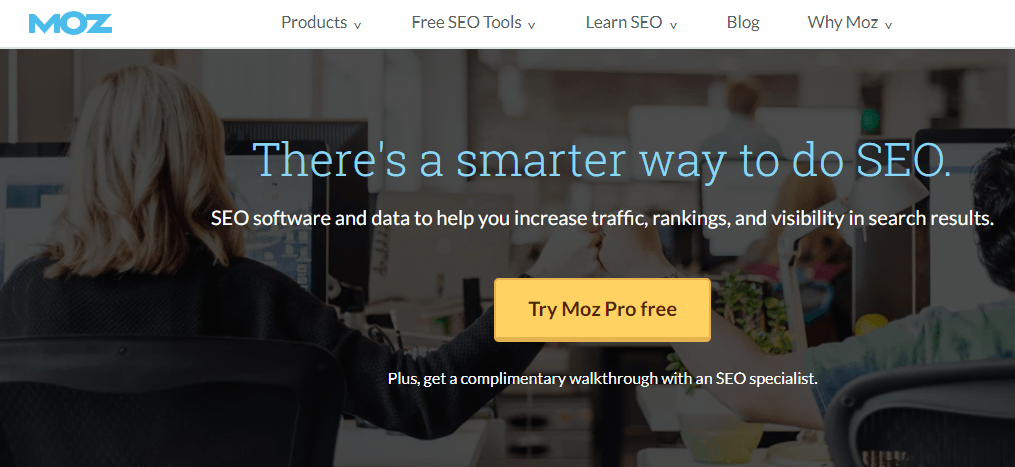 Moz has many useful free and paid tools to aid in SEO. It makes site audits, keyword research, and search engine ranking monitoring easy. The MozBar Chrome extension is an excellent option for people who want quick information while browsing pages or watching SERPs.
4. Screaming Frog

Screaming Frog is a dedicated SEO tool that helps boost your marketing efforts. This software comes with a website crawler that looks for standard SEO mistakes on your site. Identifying these SEO problems helps you boost your rankings.
I like to utilize Screaming Frog to help uncover any site problems that may be impacting SEO.
6. MailChimp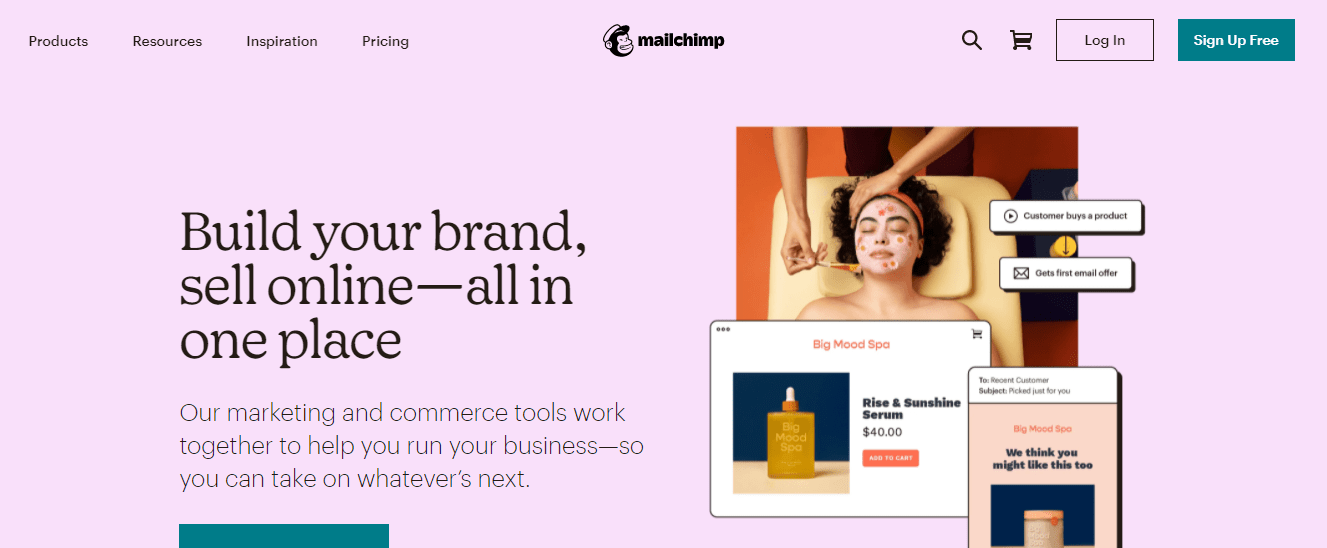 MailChimp is a program designed to automate and organize email marketing and social advertising campaigns. This service allows the user to send custom emails, newsletters, and other types of messages to subscribers. You can track how much traffic your campaigns generated.
7. Buzzsumo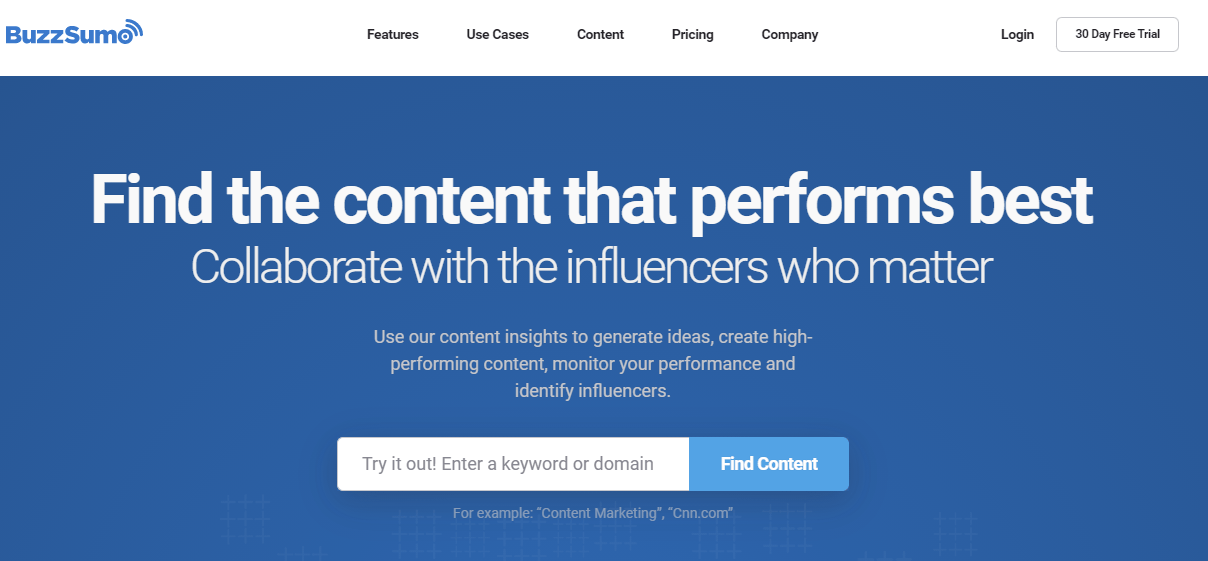 Buzzsumo delivers your website's content data to show the quantity of your content's overall popularity. This service provides you with an analysis of various topics found on your website, letting you know which subjects are popular and which are not. Not only will you be informed about the material that your competitors publish, but you will also get details about their websites. Buzzsumo is an exceptional content-generating tool that can assist in increasing site traffic. Even though BuzzSumo offers a paid service, you may sign up for a free seven-day trial to ensure you get your money's worth.
8. Google Analytics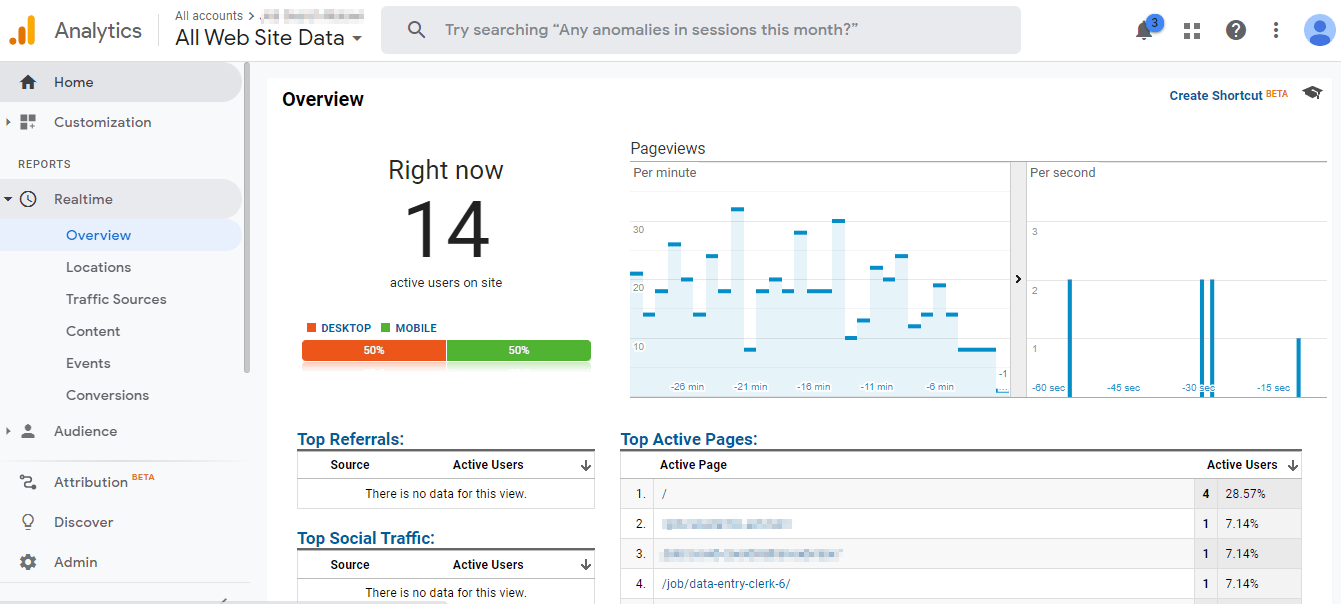 One of the most useful and powerful free marketing tools available is
Google Analytics
, which you can use to track traffic and customer demographics, as well as to monitor keywords. In addition, it offers information on the customer's gender and location. In today's digital marketing world, it's nearly impossible to function successfully if you lack some level of Google Analytics skill.
9.
Ahrefs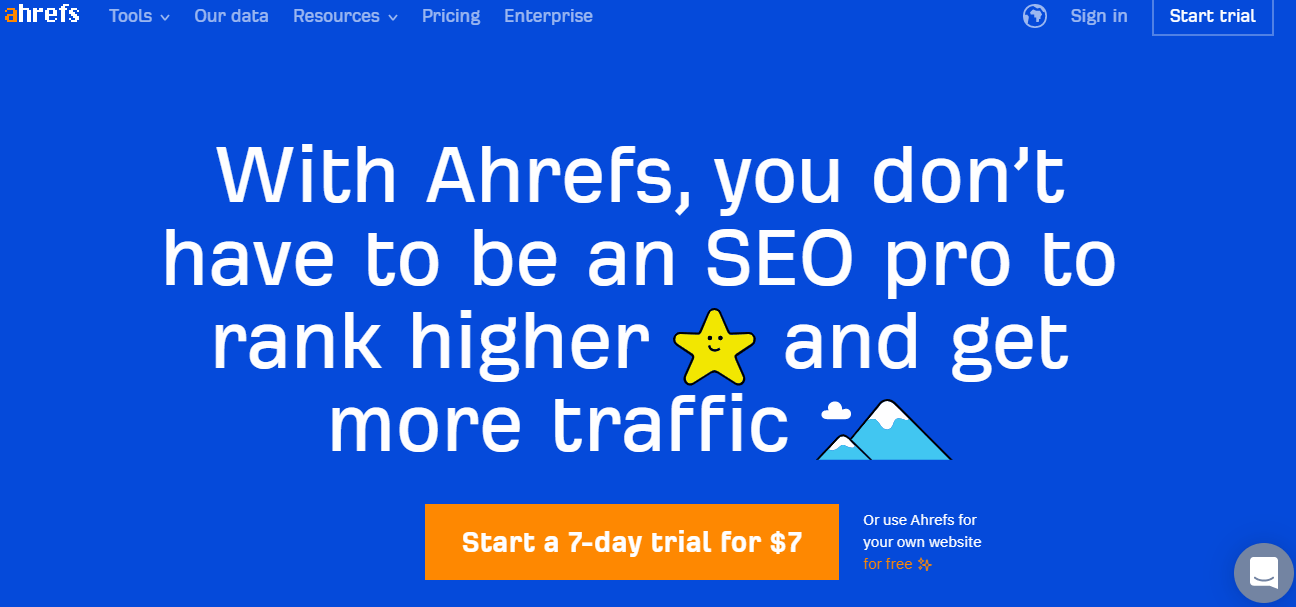 SEO is absolutely essential to any digital marketing effort. Ahrefs is the most widely used SEO tool overall. Ahrefs is basically a multifunctional tool package. It gives you the ability to assess your website and see how it stacks up against your competition. There is no such thing as a completely off-limits site using Ahrefs. You can use this tool to find extremely specific digital marketing analytics about you and your competitors that you'd have a hard time locating on your own.
Also check out this article I wrote The 5 Best Keyword Research Tools for SEO
10. SpyFu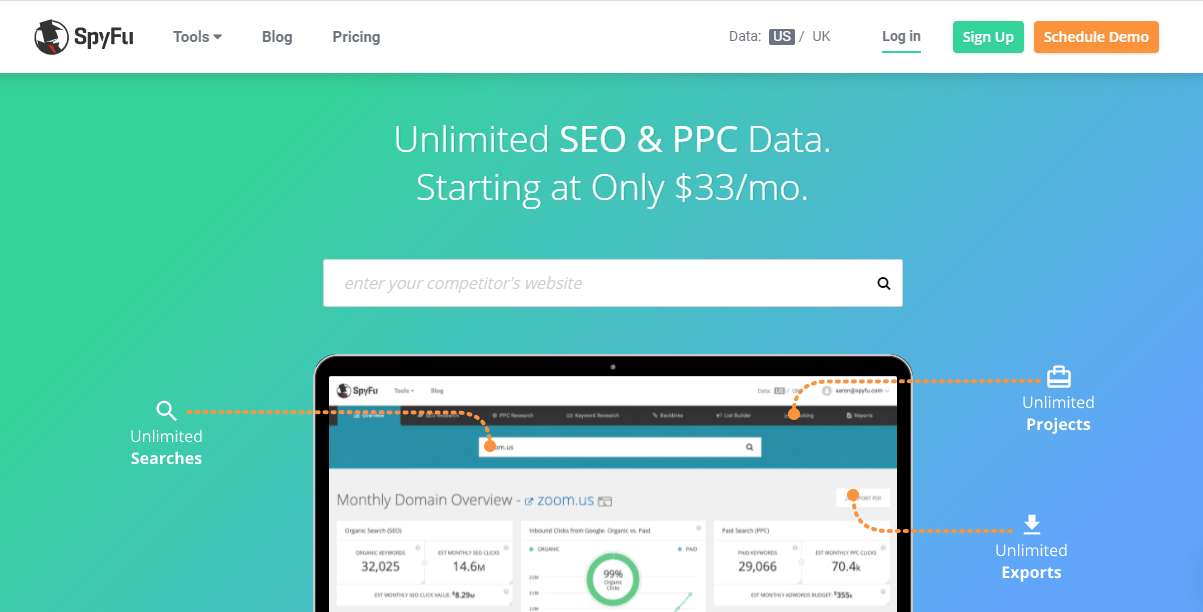 SpyFu enables you to perform research on your competitors' most profitable keywords, giving you the ability to uncover fresh SEO and PPC opportunities. You'll be able to locate all of the articles and backlinks that assist them in outranking you, which will allow you to develop your strategy.
The Best Digital Marketing Tools: Conclusion
To compete in today's digital marketing environment, you must be socially adept, resourceful, and relentless.
Above all, you should be skilled in a variety of fields. You must understand and employ digital marketing technologies to make your work more productive, as well as to ensure you have all the digital marketing tips and tricks at your disposal.
The above tools are some of the digital marketing tools accessible to marketers to put their plans into action. Numerous other solutions are available on the internet to help you increase your sales income and profits.