We use affiliate links. If you purchase something using one of these links, we may receive compensation or commission.
If you are working online from home or thinking about just working on the internet, you definitely need to know how to get paid on the internet. So, what should you use Payoneer or PayPal? In this article, we are going to compare Payoneer and Paypal when it comes to how to get paid online.
The table below shows a quick comparison between the two services.
| | | |
| --- | --- | --- |
| Features | PayPal | Payoneer |
| Collect payments on your website | Yes | No |
| Accepting payments from companies | Yes | Yes |
| Create a virtual bank account | No | Yes |
| Create a Mastercard | Yes | Yes |
| Available (almost) worldwide | No | Yes |
| Stricter policies | No | Yes |
Table showing cons and pros of Payoneer & Paypal

In this article, we are going to compare the two services so we help people out there to choose between the two services which one to use to get paid on the internet.
A Brief Summary of PayPal
PayPal is a global e-commerce business allowing payments and money transfers to be made through the Internet." – Wikipedia
Paypal was founded in 1998, back then it was known as Confinity, Paypal specializes in digital money transfers and it is an American E-Commerce company. Paypal was formed in the year 2000 when Confinity partnered with X.com.
PayPal allows users to make online transactions, receive money for services rendered, send or receive money as a gift, and manage accounts with ease. For those who haven't heard of it before, now is a great time to learn more.
We'll go over what it is exactly that PayPal does by using an analogy. Let's say that email is like snail mail – you type out your letter/message and send it off into the world. It's up to the recipient to read your message, and it is unknown when they will be able to do so.
PayPal works in much the same way – you access their website (or app), type out what you want to buy or send, and then wait for someone else to accept your offer (or request). This gives both parties time to think about what they're getting into; if something seems off, you can always cancel the transaction before the money is exchanged!
Paypal Security
As far as security goes, PayPal uses three different safety precautions. PayPal's anti-fraud team actively monitors accounts 24/7 for any suspicious activity.
If a user has been caught participating in fraud or theft online, that account will get suspended or closed immediately and without warning. PayPal uses security measures to guarantee that all transactions are secure and safe.
They use both software and hardware to ensure the complete protection of their users' accounts. Lastly, there is the money-back guarantee.
if you notice any unauthorized charges or withdrawals from your account, you can contact them immediately and get reimbursed for every cent!
A Brief Summary of Payoneer
Payoneer is a money transfer service that allows any business or individual to send and receive money across the globe. This means you can use Payoneer not only on your own website, but also on websites where you are a marketplace seller, freelancer, or an affiliate promoting someone else's products.
Once you sign up with Payoneer, they will give you a MasterCard® Debit Card linked directly to your Payoneer account. With the card in hand, making payments and withdrawing your earnings from online transactions has never been easier. Moreover, if at some point you decide that this whole online business thing is not really for you and all you want to do with your account is withdraw the funds directly to your bank, Payoneer has got you covered.
Payoneer cards can be used to withdraw cash from any ATM machine that accepts MasterCard worldwide. If maintaining a minimum balance of $50 in your Payoneer account isn't something you're interested in, this option may be for you.
Other Payment Methods
Another payment method offered by Payoneer is bank wire transfer. Wire transfer will ensure that the money reaches your personal bank account within 3 business days and carries a small fee of only 5 USD. Wire transfers are a great solution if you don't need access to the money immediately but still want it sent right into your own private checking or savings account.
These are just some of the options available with a Payoneer account. There are more and they all vary in prices and times and every person and business is different. This means that Payoneer will find a perfect solution for your needs and budget.
Just fill out their 5 minutes sign-up form, verify yourself, have some money sent to your account from within the Payoneer dashboard depending on which withdrawal method you chose, and start using your new US Bank MasterCard® Debit Card today!
6 things to compare when choosing between Payoneer and Paypal
So one way you can get paid on the internet is by linking your bank account to the company you doing business with, allowing them to deposit funds directly into your bank account.
Another popular method is by using a financial service that will secure and manage the payments between you and all companies online. Again the 2 financial services we will discuss here are PayPal.com and Payoneer.com. (these two financial services will enable you to get paid online).
Let's now look at the 6 things to consider when choosing between Payoneer and PayPal.
1. Collecting payments on your website
If you want to purchase an item say on eBay, you will have to pay on the website. You will see that while completing your purchase, you are able to pay using PayPal, so PayPal does enable one to get paid directly from their website.
Note: With Payoneer, there is no option to collect payments on your website like PayPal.
2. Accepting payments from companies
If you log into Udemy, a company that enables you to sell, buy and create online courses, you will see that it can either use Payoneer or PayPal to accept payments. If this is a feature that interests you, then the good news is that both platforms have it.
3. Create a virtual bank account
Google Adsense is a service from Google that enables you to monetize your website with adverts, therefore, allowing you to make money online.
In the Google Adsense dashboard, if you go on the "Payments" section you will see that when selecting your payment methods, it enables you to connect a bank account created by using Payoneer.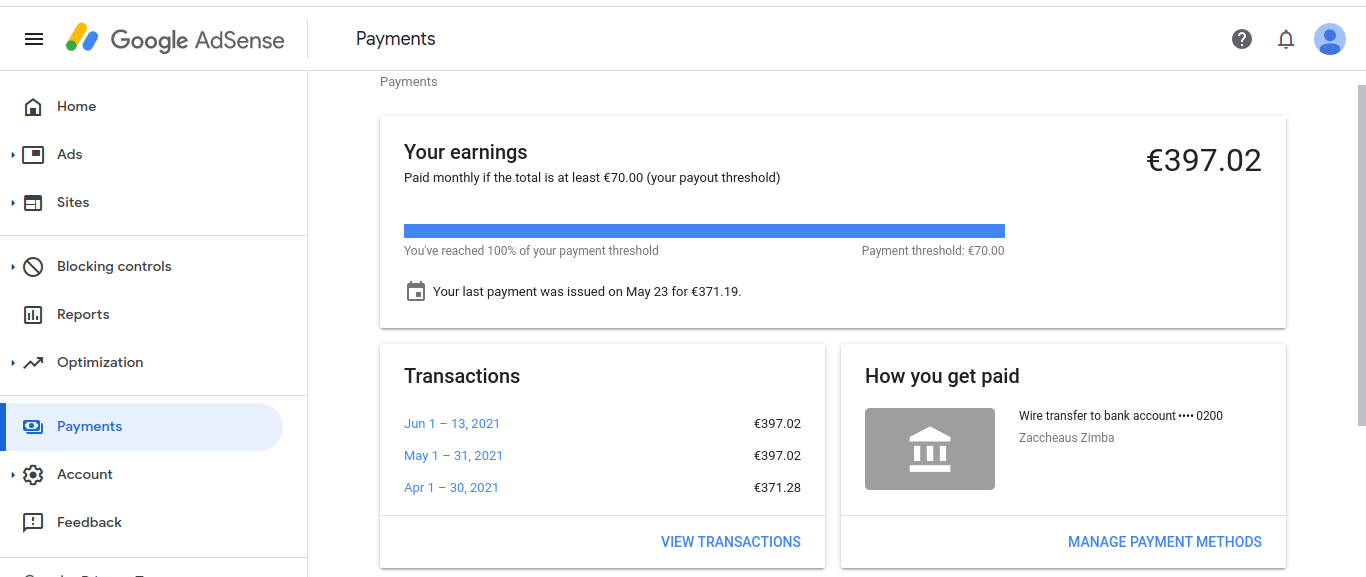 A virtual bank account can be created outside your country with Payoneer. You can then easily withdraw the funds in the account to the bank account in your country.

You can't create new virtual bank accounts with PayPal, but you can connect your bank account directly to get paid online.
4. Create a Mastercard
Using Payoneer or PayPal, you can withdraw money anywhere in the world by creating a Mastercard.
5. Availability
PayPal is only available in selected countries while Payoneer is available almost worldwide. So you might have no choice but to go with Payoneer if you happen to live in a country where PayPal isn't available if you want to get paid online.
6. Policies
Payoneer has strict policies than Paypal for example it does not allow the transfer of money for giveaways. While PayPal does in fact enable one to transfer money for giveaways.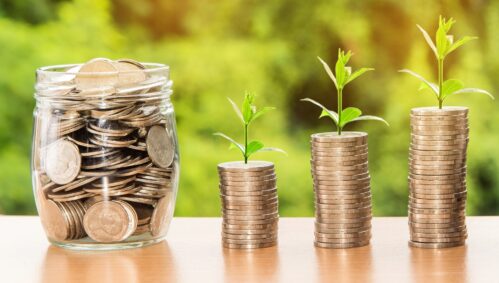 Conclusion
As you can see both Payoneer and Paypal have their advantages. It's easy to see how online business owners or anyone looking to get paid online can benefit from using either one, if not both of these financial services.
We hope this article will help you to chose between Payoneer and PayPal. Any questions? Reply below!