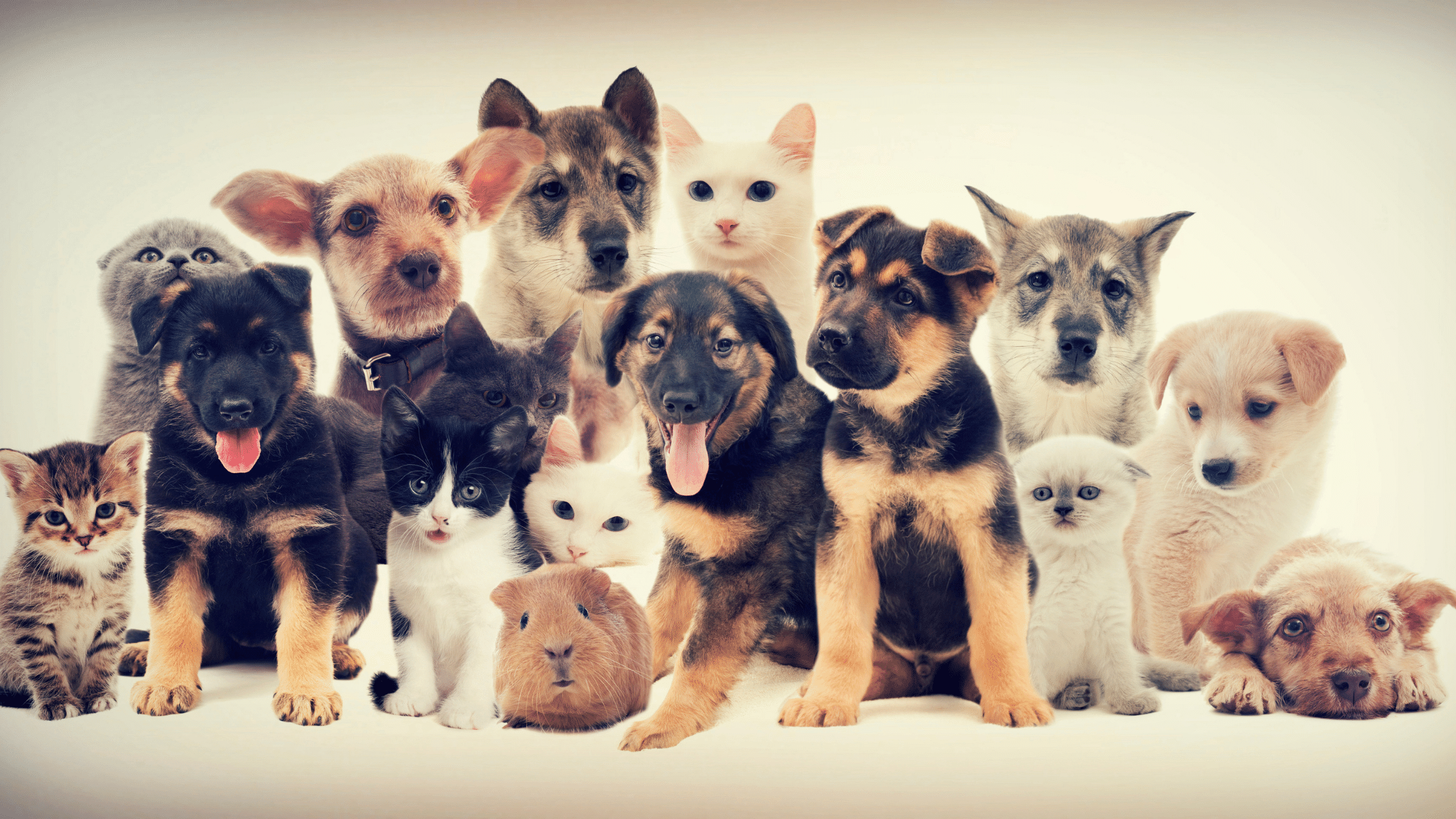 Do you love animals? Do you have a passion for writing? If so, starting a pet blog could be the perfect way for you to make money and share your love of animals with the world. In this guide, we will walk you through the steps necessary to start your own pet blog. We will discuss topics such as choosing a domain name and hosting provider, creating content, and building an audience. We will also provide tips on how to make money from your pet blog. So whether you are just getting started or are looking for ways to improve your blog, this how to start a pet blog and make money guide has something for everyone!
Choose a domain name and hosting provider for your Pet Blog
Domain names and hosting providers are two important aspects of creating a website. When it comes to choosing a domain name, you'll want to make sure it's easy to remember and reflects the content of your website. You'll also want to check for availability before settling on a name. You can use a tool like Lean Domain Search to check the availability of a domain and get domain ideas.
Hosting providers offer varying levels of service, so be sure to research what's available and find one that fits your needs. Some providers offer shared hosting, while others have more robust options like virtual private servers (VPS) or dedicated servers. It's important to decide what features are most important to you and then find a provider that offers them.
Benefits of using a good web hosting company:
They offer 24/hour customer support: When you're working on a website, you don't want to be waiting hours for a reply from your hosting provider. The best hosts will respond within minutes of an inquiry and provide helpful advice.
You get security and reliability: With so many hackers out there trying to take down websites, it's important that your host provides the latest in security technology such as SSL certificates. Additionally, if something goes wrong with your site or server, then they should be able to fix it quickly without much downtime for visitors coming to see what's happening at your Pet Blog.
They offer affordable plans depending on how big your business is growing: Some providers offer cheap shared hosting but may not have enough space or features when your website starts to grow. Others offer more robust hosting plans with increased storage and bandwidth, but these can be expensive for a small business. Look for a provider that offers a variety of hosting options so you can upgrade your plan as needed.
They have a good reputation: Do some research on the web and find out what other people are saying about different hosts. Are they reliable? Are their customer service reps knowledgeable? How easy is it to set up my website with them? By finding a host with positive reviews, you'll know you're making a sound decision.
Bluehost
Bluehost a web hosting company that offers shared, VPS, and dedicated servers. They have a variety of plans to choose from, and their customer service reps are available 24/hours a day, seven days a week. Additionally, they offer a free domain name when you sign up for one of their hosting plans.
Check out Bluehost's website for more information on their services. You can buy Bluehost hosting for only $2.95 per month instead of $8.99 per month if you use our exclusive link.
Bluehost is known for being reliable and having excellent customer service. You can't go wrong with choosing them as your web host!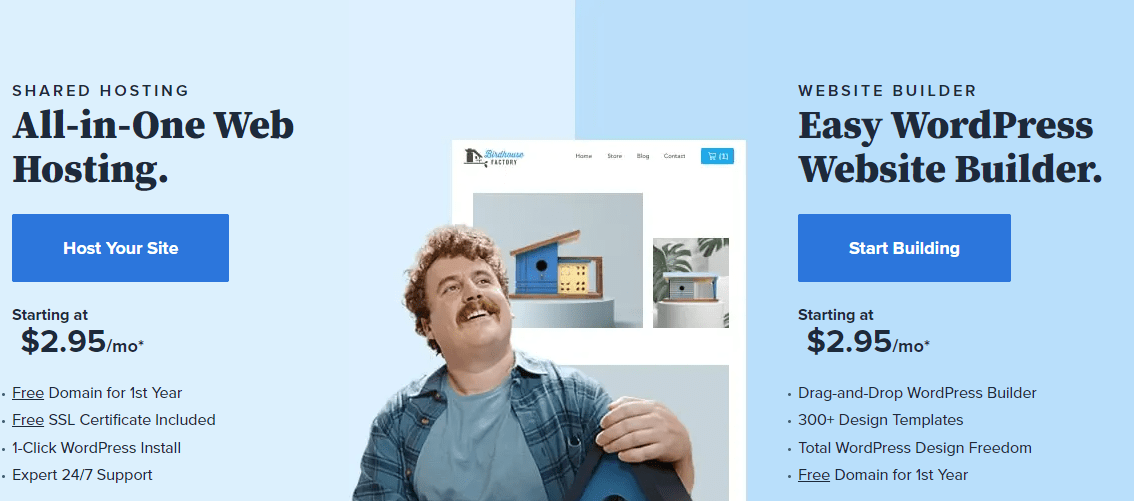 Choose their Basic plan ($2.95 per month), which includes the installation of ONE website as well as a free domain.
Start Creating Content for your Pet Blog
Creating content is one of the most important parts of running a successful blog. The type, frequency, and quality will determine whether or not people return to read what you have written. It's also important that you create content consistently so readers know when new posts are coming out and can plan accordingly!
Write Informative Articles About Pets on Your Pet Blog With Images
When writing an article, it's essential to have good grammar and spelling skills because these details can make all the difference in how professional-looking your work appears on paper. You should also include images to help illustrate points within the text – even if they're just screenshots from other sources with permission granted by their owner (e.g., Creative Commons licenses).
Read our article 20 Tips to Creating High Quality Content That Engages Your Readers
Build an audience for your Pet Blog
So you have a pet blog. You're excited to share your thoughts, photos, and stories about your furry friend with the world, but where do you start? How can you build an audience for your pet blog?
Here are a few tips:
Post regularly. People want to read new content on a regular basis, so make sure to post often. Ideally, you should aim to post at least once a day. If that's not possible, try to post at least three times per week.
Make use of social media. Social media is a great way to reach more people and grow your audience. Share links to your latest posts on Facebook, Twitter, Instagram, and other social networks.
Participate in online communities. There are many online communities where pet lovers gather to discuss their pets. Join these communities and share your blog posts with the other members.
Engage with your audience. When readers leave comments on your blog posts, make sure to reply to them. This will help you build a relationship with your readers and show that you're engaged with your audience.
These are just a few tips to get you started. Keep in mind that it takes time and effort to grow an audience for your pet blog, but if you stick with it, you'll eventually see results. Good luck!
Monetize your blog
There are many ways to monetize a pet blog. You can sell advertising, offer sponsored posts, or create affiliate partnerships. You can also sell products or services directly from your blog.
One of the best ways to make money with a pet blog is to create an ebook or course about pet care. You can also sell merchandise related to your blog, such as t-shirts, hats, and mugs.
Monetization can also use your blog to generate leads for your pet business. You can offer free content and then ask readers to sign up for a consultation or purchase a product or service.
Whatever route you choose, be sure to research the options and decide what will work best for you and your audience. Monetizing your blog is just as important as creating quality content.
Final thoughts on How to Start a Pet Blog and Make Money
So there you have it – a complete guide on how to start a pet blog and make money. Follow these tips, and you'll be well on your way to success. Just remember that it takes time and effort to grow an audience for your blog, so be patient and keep working hard. Good luck!
FAQs About How to Start a Pet Blog and Make Money
How do I start a pet blog?
To start a pet blog, you'll need a domain name and web hosting. You can buy both from sites like GoDaddy or Bluehost. Once you have your domain and hosting set up, you'll need to install WordPress. Then, follow the instructions in this guide to create your blog.
What are the best ways to make money blogging about pets?
There are many ways to make money blogging about pets. Some of the most popular methods include affiliate marketing, sponsorships, and product reviews. You can also sell advertising space on your blog or offer consulting services.
Can I make a full-time income from blogging?
Yes, many people make a full-time income from blogging. To do this, you'll need to build up your traffic and work on monetizing your blog. You can also offer consulting services or sell advertising space if you want to make more money faster.
Is it hard to get started with affiliate marketing for pets?
It's not hard at all! All you have to do is sign up for an affiliate program like Amazon Associates or ShareASale and then create links with their unique tracking code so they know which products were sold through your website. Then when someone buys something using one of these links, the company will pay out commissions based on what type of product was purchased (e.., pet food, toys, etc.).
What are some other ways to make money blogging about pets?
In addition to the methods listed above, you could also sell e-books or courses on your blog, offer paid membership areas, or create and sell digital products like templates or graphics. There are many ways to monetize a pet blog, so be creative and see what works best for you!