If you're reading this article, chances are you already know what search engine optimization (SEO) is and that it's the activity of trying to gain optimal rankings in search engines like Google, Yahoo and Bing.
What you might not be aware of is the existence of a reverse variety called "reverse SEO."
What is Reverse SEO?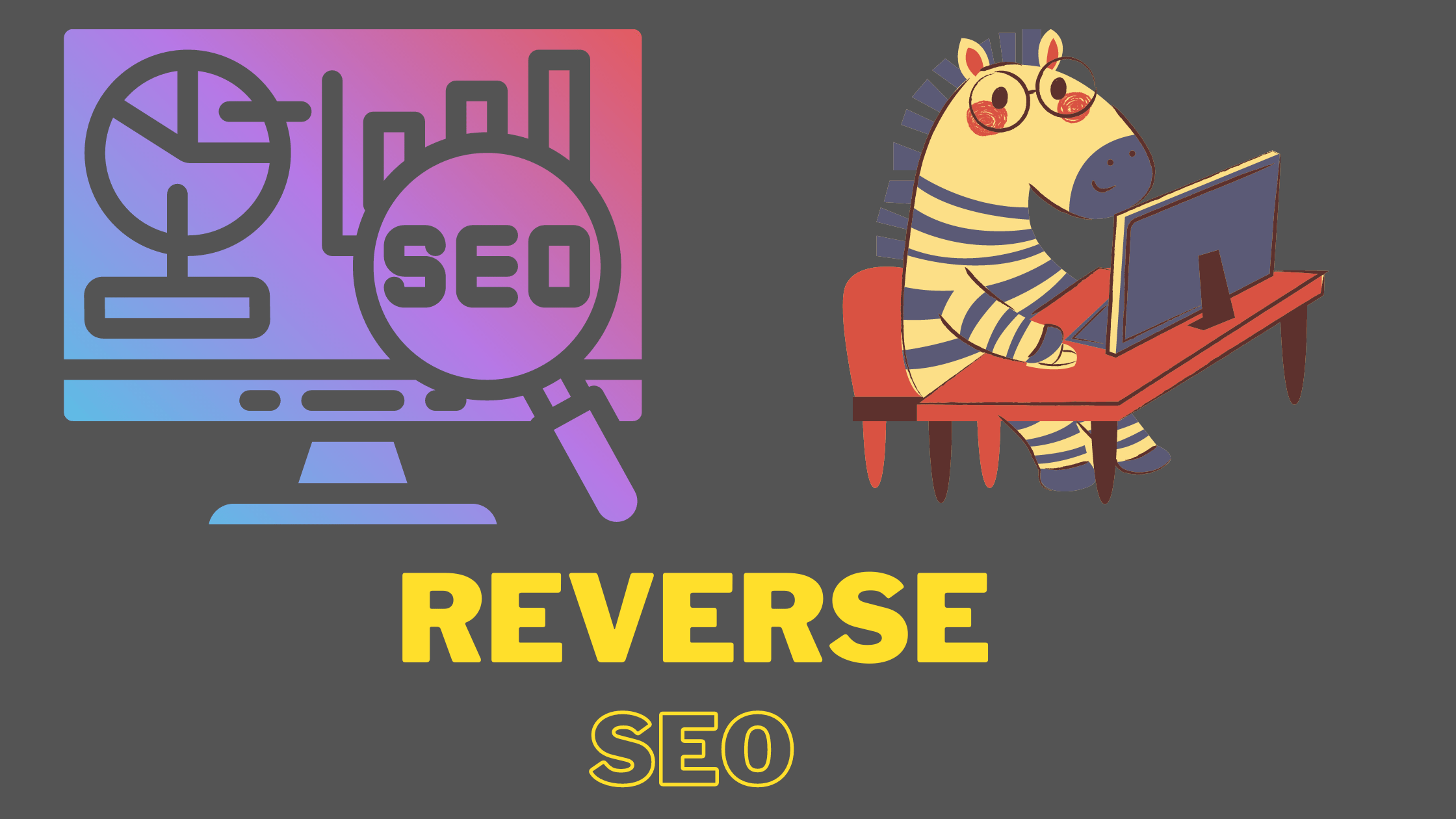 Reverse SEO is the process of removing negative content from search engine results pages (SERPs) to improve a company's online reputation.
It is the opposite of regular SEO, which is the process of optimizing a website for better visibility in search engine results pages.
Reverse SEO can be used to remove negative reviews, incorrect information, and other harmful content from SERPs. In this article, we will discuss how to do Reverse SEO and some tips for success.
Why is My Online Reputation So Important?
Your online reputation is important because it can impact your business in a number of ways. For example, negative reviews or incorrect information about your company can dissuade potential customers from doing business with you.
In addition, Google now takes into account a website's online reputation when ranking it in search results pages. So if you have negative content about your company indexed by Google, it will be much harder to achieve high rankings for your website.
Difference Between Reverse SEO and Negative SEO
Some people mistakenly believe that reverse SEO is the same as negative SEO. However, this is not the case.
Negative SEO is the process of using spammy and unethical techniques to damage a competitor's website rankings.
Reverse SEO, on the other hand, is a legitimate and ethical way to improve your online reputation.
How Do I Perform Reverse SEO?
There are several steps you can take to improve your online reputation using reverse SEO:
Identify Negative Content
The first step is to identify the negative content that needs to be addressed. This can be done by conducting a search for your company name or brand.
You should also search for the names of your products and services to make sure there aren't any negative reviews about them online.
Audit your website for any potentially harmful content that could be harming your online reputation. This includes reviews, blog posts, articles, etc.
Use Google search operators like "site: yoursite.com" to find any mentions of your company online that you may not be aware of.
Respond to Negative Content
If you find a negative review or piece of content, try to contact the author and ask them to remove it from their site.
If possible, you should respond directly with a comment on the source website so that people who see it will know how you feel about what was said.
This is especially important if it's a review site. Because many users of these sites have made up their minds based solely on other customers' experiences without giving due consideration to both sides of an issue (or even considering whether or not they've been treated fairly!).
Use Social Media
One great way to help improve your online reputation using reverse SEO techniques is by using social media sites like Twitter, Facebook, and LinkedIn.
These platforms allow you to share articles, blog posts, images – pretty much anything! And when other users share your content with their followers. It helps increase its reach and potential for visibility.
Create positive content about yourself on third-party websites like Facebook, Twitter, LinkedIn etc., which will push down any negative content in search results pages.
For example, if someone writes an article saying bad things about your company. You can also write another article praising it. So when people search for the information they'll see both articles but yours will appear first because it's more recent than theirs."
Create New Blog Content
You can also create new content blog posts that speak in a positive light about your business. This will help push down any negative results and make them less visible on search engine result pages (SERPs).
Make sure to identify the keywords used in the negative reviews and then try to outrank those articles.
Remember that no amount of new content will help if it isn't of good quality. Make sure all articles are well written with proper grammar usage and spelling.
Contact the Author of Negative Content
If you know who wrote the negative review or article, contact them directly to see if they would be willing to remove it from their website.
Sometimes authors are happy enough with just getting some recognition for their work, so this is usually all it takes!
Request Removal from Google's Search Results
For articles published on websites like Wikipedia where anyone can edit pages at will. There may not always be an author listed on the page. But don't worry! All hope is not lost.
You can ask Google to remove certain pages from their search results by using their "Remove Content" tool, which allows users to submit requests for content removal directly through its webmaster tools interface.
How Long Does Reverse SEO Take?
It takes time for reverse SEO strategies to take effect. Depending on the amount of negative content you are trying to remove.
It can take anywhere from a few weeks to several months. However, if you're diligent and keep at it. You will eventually see results.
Summary: Tips for Success with Reverse SEO
There are several tips that you should keep in mind when trying out reverse SEO techniques:
Be patient and don't give up. It takes time for reverse SEO strategies to work. Therefore, be prepared to put in the effort over an extended period of time.
Stay focused and organized. Keep track of all the negative content you find about your company online and what actions you are taking to try and remove it. This will help ensure that you stay on track and make progress.
Get help from professionals if necessary. If you don't have the time or expertise to do it yourself then hire someone who does.
Try to get in touch with the author of any negative content and ask them to remove it.
Create positive content about your company on third-party websites.
Submit a request to Google to remove certain pages from their search results.
Monitor your progress and adjust your strategies as needed.
Conclusion
Reverse SEO can be a difficult and time-consuming process. It is definitely worth it in the end. By using the tips outlined in this article. You should be able to successfully remove negative content from search engine result pages and improve your online reputation.